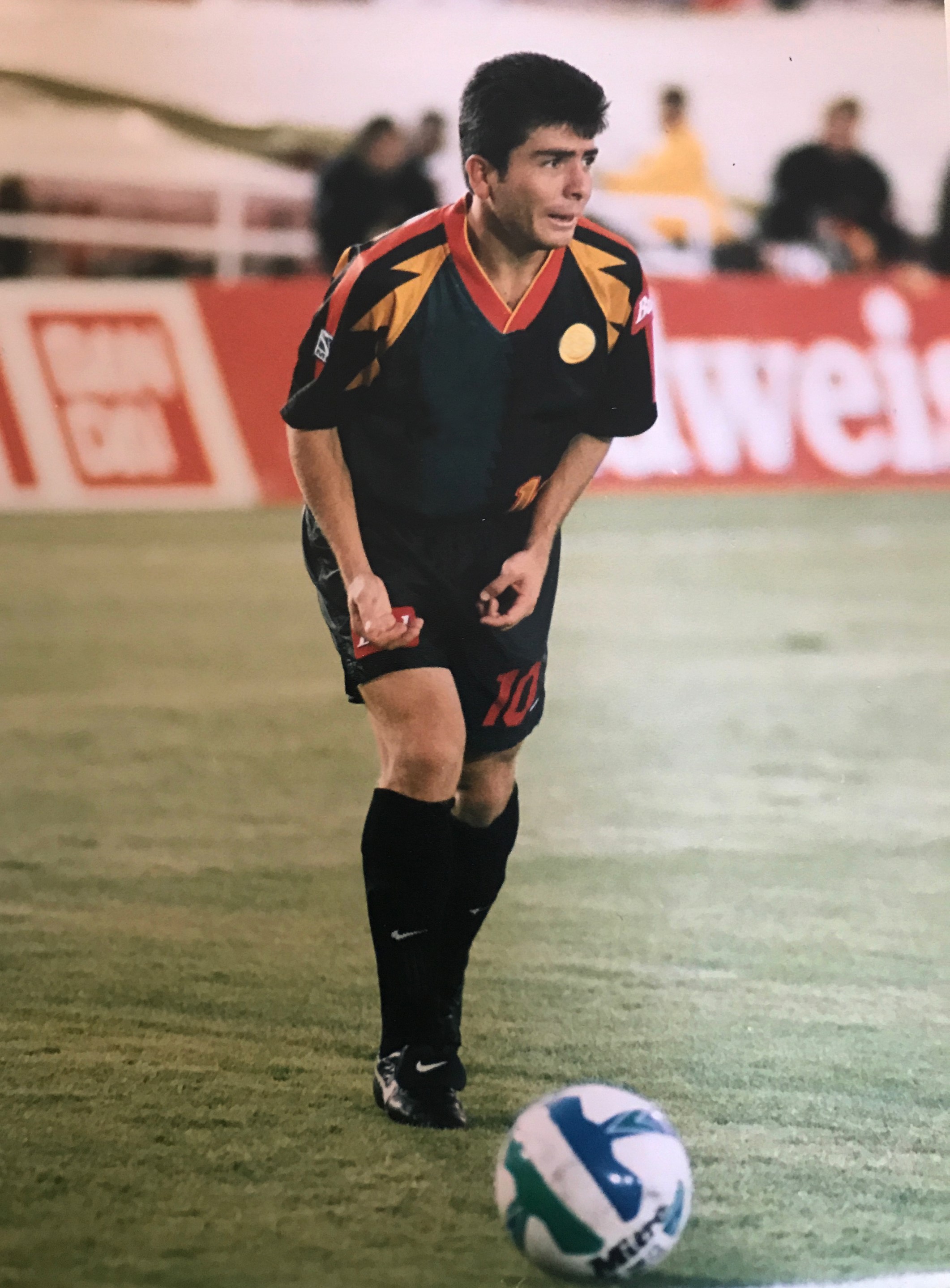 Salt Lake City, Utah (June 22, 2017) 4Life announced today that former LA Galaxy midfielder Mauricio Cienfuegos has joined Team 4Life, the company's elite group of athletic brand ambassadors.
During his career, Cienfuegos was among the greatest playmakers in the sport. Originally from El Salvador, he began playing soccer in the street at the age of four. "Soccer is for poor people," Cienfuegos said. "Because you can play without money, soccer is everything for many people around the world."
Cienfuegos's career included time with Soyapango and Luis Ángel Firpo in El Salvador and Club Atlético Monarcas Morelia and Club Santos Laguna S.A. de C.V. in Mexico. He then played for Major League Soccer's (MLS) LA Galaxy from 1996-2003. Today, Cienfuegos works as a technical coach for the LA Galaxy Academy.
"When I was 15 years old, I played in an international tournament in Trinidad and Tobago," Cienfuegos commented. "I realized I had the talent to become a professional player. After high school, I enrolled in college but didn't have enough money to play soccer and get my degree. I decided to leave school and play soccer to help support my grandma, who raised me."
Cienfuegos and his wife have three children and they're building a 4Life business in Los Angeles, California. "4Life is excellent," Cienfuegos shared. "The product line is impressive, and the leadership is amazing."
4Life has offices in 24 markets to serve a global network of independent distributors and their customers.
For more information:
Calvin Jolley
Vice President, Communications
4Life Research USA, LLC
[email protected]