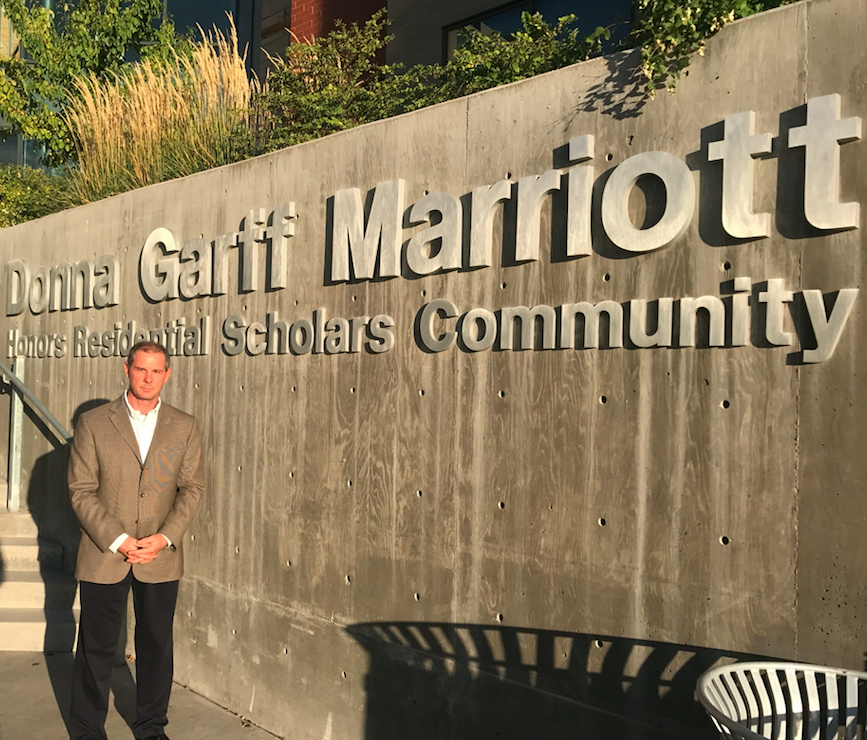 Yesterday, Chief Scientific Officer Dr. David Vollmer presented product and ingredient research at the University of Utah Honors College on behalf of 4Life and the dietary supplement industry.
The event, an Honors College Praxis Lab titled "Drugs and Us," involved Honors students from multiple disciplines who are collaborating on innovative project-based solutions to pressing societal challenges under the guidance of distinguished faculty and community leaders.
The coursework for "Drugs and Us" was designed to address issues in drug classification, policy, and regulation. University professors called on Dr. Vollmer to help define the nature of dietary supplements in contrast to pharmaceuticals. He was accompanied by Vice President of Communications Calvin Jolley.
Dr. Vollmer: "These types of thoughtful discussions are critical to the welfare of our nutritional supplement industry. It gives us an opportunity to differentiate our products, address commonly held misconceptions about our industry, and present our research in a collegiate setting."
Praxis Lab course instructors included Distinguished Professor of Philosophy Margaret P. Battin, PhD, Jennifer H. Edwards, MD, a practicing intensivist, and Clinical Professor Roger A. Freedman, MD.
Jolley: "Dr. Vollmer provided an astute comparison between supplements and drugs from a developmental, regulatory, and use-related perspective. The presentation included an overview of the legislative framework of the Dietary Supplement Health and Education Act of 1994, as well issues of quality, safety, and efficacy that 4Life invests in so heavily. I particularly enjoyed his case study and science on vitamin D."
4Life has offices in 24 markets to serve a global network of independent distributors and their customers.
For more information:
Calvin Jolley
Vice President, Communications
4Life Research USA, LLC
[email protected]