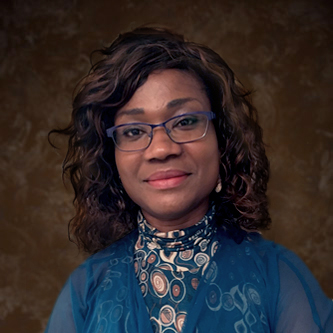 Salt Lake City, Utah (January 10, 2017) Chief Scientific Officer David Vollmer, PhD announced the appointment of Joy Irobi, PhD to the Health Sciences Advisory Board (HSAB).
Irobi earned her doctorate in molecular genetics at the internationally-renowned University of Antwerp in Belgium. She spent 17 years as the lead researcher for Antwerp's Department of Molecular Genetics. Currently, she is a research professor at Hasselt University in Belgium.
Vollmer: "With more than 30 publications and numerous awards for her contributions to the field of biomedical sciences, Dr. Irobi will be a great asset to our team. We welcome her to this group of elite scientists and doctors, all of whom are dedicated to supporting distributors with the best supplement formulations available."
The HSAB is comprised of MDs, PhDs, researchers, and naturopaths who inform the Research and Development department about the latest research, scientific methods, and formulation opportunities for supplementation.
President and CEO Steve Tew: "David and Bianca Lisonbee founded 4Life with a mission driven by science-based products, entrepreneurial success, and philanthropy. Dr. Irobi's appointment represents our ongoing commitment to science and research, areas 4Life has been respected for since the company launched in 1998."
4Life has offices on five continents to serve a global network of independent distributors through science, success, and service.
For more information:
Calvin Jolley
Vice President, Communications
4Life Research USA, LLC
[email protected]