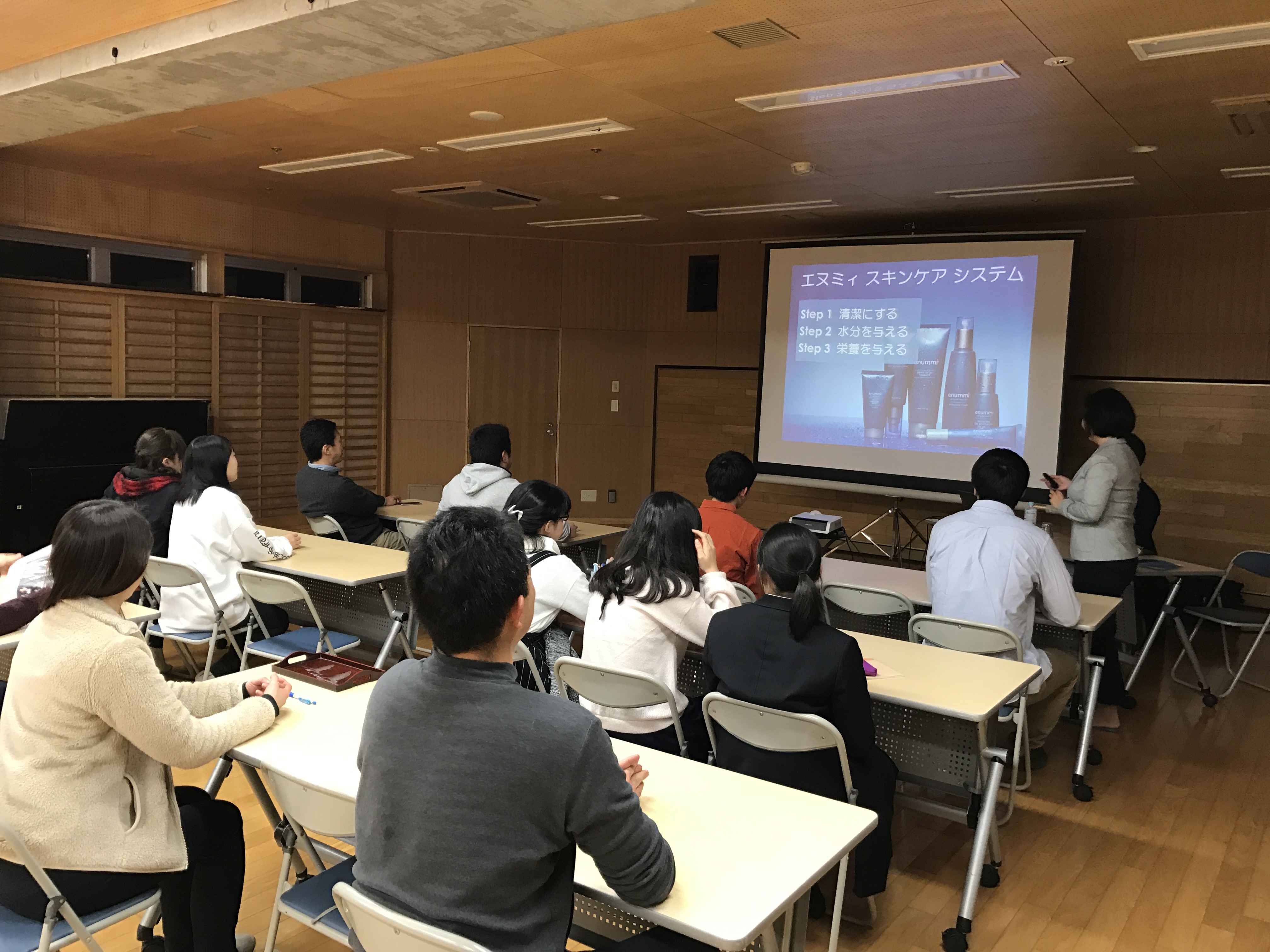 Salt Lake City, Utah (February 16, 2017) 4Life Japan hosted high school students and instructors from the Seibo Aijien orphanage in Yokohama, Kanagawa Prefecture for a special career-focused program.
Japan General Manager Yutaka Nagahama: "It was a pleasure to visit with the students and help them realize that they have many options for the future."
4Life Japan has supported Seibo Aijien, which currently houses 70 children, since 2008. Staff members at the orphanage care for children who need a nurturing place to live. The children must leave the orphanage after high school, so it's important to prepare them.
Japan Foundation 4Life Coordinator Naoaki Miyakawa: "We began working with these students when they were in elementary school. It's been so rewarding to watch them grow up. I hope they were inspired by this visit."
During the visit, students toured the office and learned about 4Life products and the many different roles that corporate employees fill. They also learned about the many career options they can pursue depending on their skills and interests. And, Miyakawa shared the importance of exercise and nutrition.
The day concluded with a dinner party, in which the students, teachers, and 4Life employees enjoyed delicious hamburgers.
Seibo Aijien Chief Instructor Tsutomu Nishino: "We are so thankful for the support we have received from 4Life over the years. It was wonderful for the students to visit the office and learn about important career options, health, and nutrition."
Additional 4Life staff members in attendance included Marketing Manager Keiko Kanbayashi.
4Life has offices on five continents to serve a global network of independent distributors through science, success, and service.
For more information:
Calvin Jolley
Vice President, Communications
4Life Research USA, LLC
[email protected]