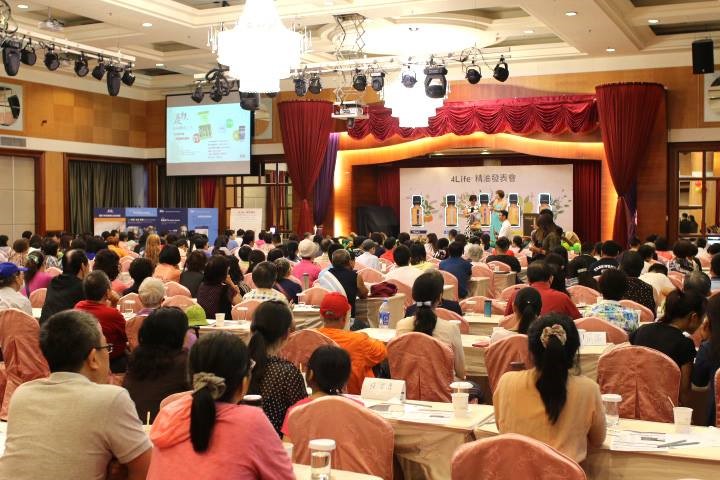 Salt Lake City, Utah (August 7, 2017) On July 22, hundreds of distributors gathered at the Evergreen Plaza Hotel in Tainan, Taiwan for the launch of 4Life Essential Oils.
The event also featured recognition of International Diamonds and Presidential Diamonds, the launch of new marketing materials, and instructions on how to make 4Life Essential Oils part of daily life. The oils were originally launched in South Korea during Asia Convention 2017: United. Markets across Asia have launched the oils throughout the summer.
Taiwan International Manager Christine Hartman kicked off the event with news from 4Life Global Headquarters, and Taiwan Product Manager George Ma shared the features of the oils and their real-life applications.
Hartman: "It was an honor to be with 4Life family members and friends in Taiwan. 4Life Taiwan employees put so much time and effort into this product launch. We are excited to share these unique oils with them."
4Life has offices in 24 markets to serve a global network of independent distributors and their customers.
For more information:
Calvin Jolley
Vice President, Communications
4Life Research USA, LLC
[email protected]