Did you know that more than 90% of Americans do not consume adequate amounts of at least one vitamin or mineral in there diets?† This Father's Day, give your hero two top-selling 4Life products that support his immune system, prostate, and overall health.

RiteStart Men is one of 4Life's top-selling products. In addition to a quality vitamin and mineral blend, RiteStart features the patented immune system support of 4Life® Transfer Factor Plus® Tri-Factor® Formula, a proprietary men's health blend, essential fatty acids, antioxidants, and so much more. This complete formula makes RiteStart one of the best and most complete wellness products available today!*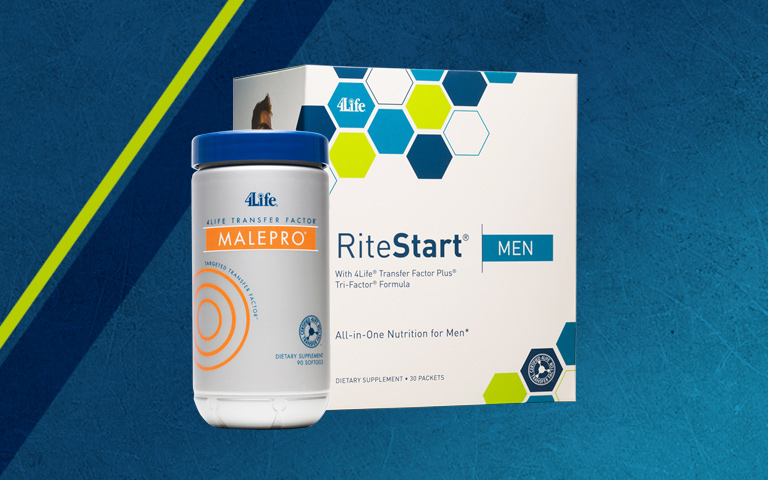 4Life Transfer Factor MalePro is a Targeted Transfer Factor® product specifically formulated to support men's prostate health. It is rich in ingredients that support the prostate and promote endocrine system health. The product includes saw palmetto, lycopene, and isoflavones. And, it provides 4Life Transfer Factor® to support a healthy immune system.*

Give your dad the best during Men's Health Month. Help support his immune system, prostate, and overall health with RiteStart Men and 4Life Tractor Factor MalePro.
† Journal of Nutrition, Vol 141, Issue 10, 1847-1854.