What's so great about antioxidants? Antioxidants are important for your body and your overall health. Let's break down what they do:
---
Smoking, a poor diet, alcohol, air pollution, and overexposure to sunlight produce molecules called free radicals.1 Problems can arise when there is an imbalance between the production of free radicals and your body's ability to neutralize them.2 Antioxidants help protect against free radicals that can cause your cells damage.3
Antioxidants can be found in many fruits and vegetables, as well as supplements. If you're looking for antioxidant supplements, 4Life has a whole family of antioxidant-rich products with immune-boosting benefits. Plus, we have a surprise! Read to the end to discover the newest member of the RioVida® family!*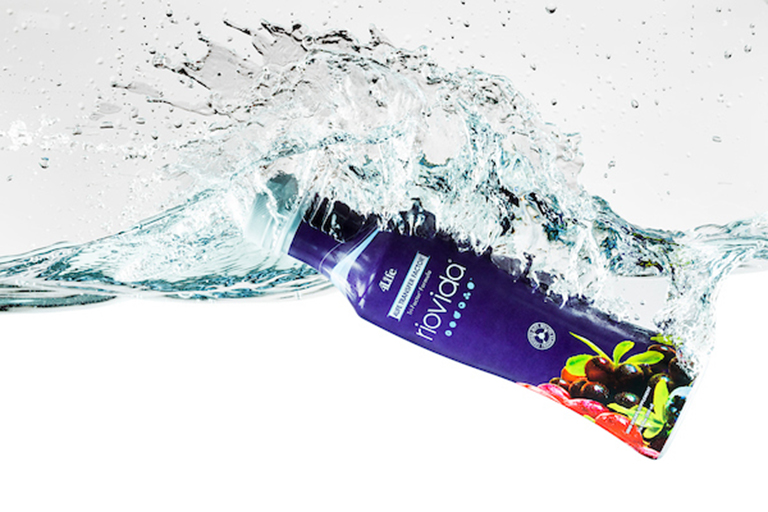 RioVida®
RioVida is chock-full of antioxidant goodness! This product is a juicy and delicious superfruit revolution and is the first and only 4Life Transfer Factor® liquid supplement in the world. It contains immune-boosting benefits of 4Life Transfer Factor with apples and antioxidant-rich fruits, including açaí berries, pomegranates, blueberries, elderberries, and grapes as well as the antioxidant vitamin C.* It is packed with healthy aging support that help you feel and look your best!*
Tip:
Do you want to add an antioxidant boost to your morning routine? Add one ounce of RioVida to your favorite smoothie. Remember to shake well before each serving!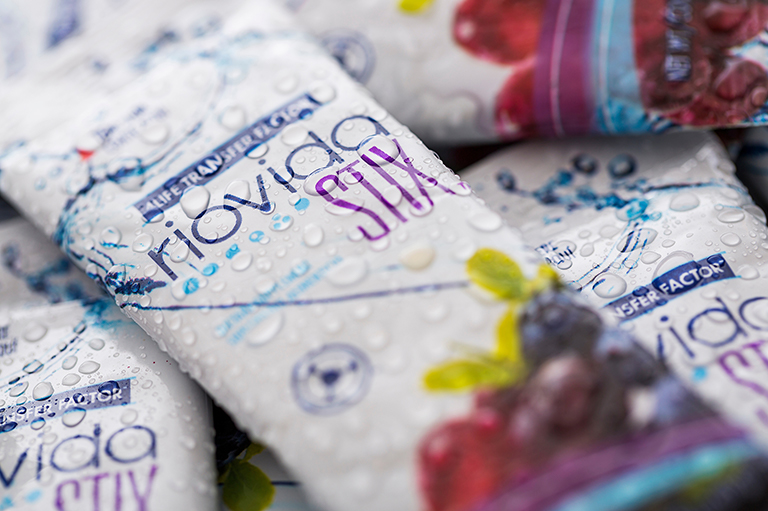 RioVida Stix®
RioVida Stix is a colorful dietary supplement stick pack that, when mixed with water is a delicious dietary supplement brimming with antioxidants.* It offers a great-tasting source of electrolytes to support healthy nervous system and muscle function and overall wellness.* Plus, it's portable and easy to share!
Tip:
For a refreshing summer treat, try making delicious RioVida Stix popsicles. Just mix RioVida Stix with water. Add your favorite fruit slices, freeze for a couple hours, and enjoy!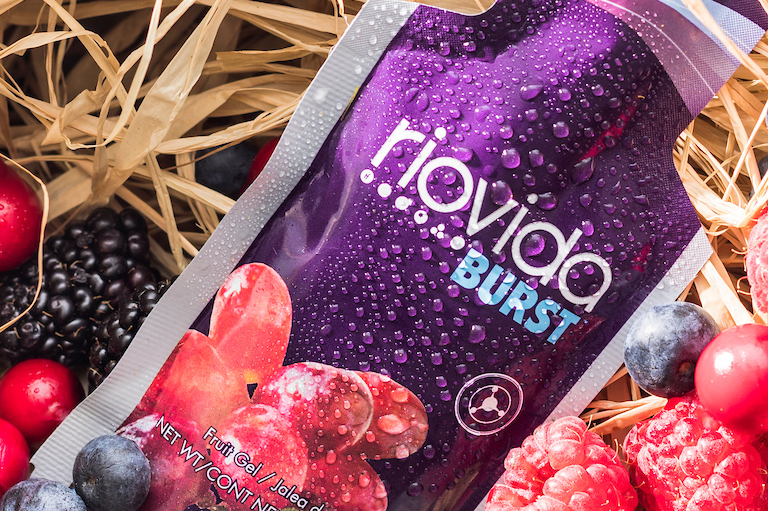 RioVida Burst®
It's the RioVida formula you love in a refreshing, edible gel! How cool is that? RioVida Burst offers a delicious, on-the-go source of antioxidant- and bioflavonoid-rich natural fruit juices.* Bursting with the vitality of açaí, pomegranate, blueberry, elderberry, and purple grape, this edible gel blend contains certified 4Life Transfer Factor to support your immune system.
Tip:
There's nothing like a warm stack of pancakes in the morning! Switch up your usual topping and try some RioVida Burst on your pancakes to shake up your breakfast routine!
RioVida® Chews
SURPRISE! These delicious berry flavor chews are the newest member of the RioVida family! 4Life RioVida Chews is similar to the liquid supplement. It offers antioxidant support with vitamin C and antioxidant-rich fruits as well as supports your immune system's natural ability to recognize, respond to, and remember potential health threats. It comes in individually wrapped chews that are safe for children ages 4 and up.*
Tip:
Carry these with you in your bag. They're the perfect antioxidant supplement for on-the go!
---
---
Reference 1 National Center for Complementary and Integrative Health (NCCIH). Antioxidants: In Depth. https://nccih.nih.gov/health/antioxidants/introduction.htm Accessed 7/1/19.X 2 National Center for Biotechnology Information (NCBI). Free Radicals, Antioxidants in Disease and Health. https://www.ncbi.nlm.nih.gov/pmc/articles/PMC3614697/ Accessed 5/12/20 3 https://www.healthline.com/nutrition/antioxidants-explained#antioxidant-types *These statements have not been evaluated by the Food and Drug Administration. These products are not intended to diagnose, treat, cure, or prevent any disease.