Flawless, Ageless, and Effortless Skincare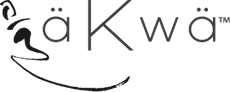 Flawless, Ageless, and Effortless Skincare
Buy now
Ancient Korean water approach to skincare
Your skin comes first
Realistic meets ritualistic
Before and after
Real Step 1: First Wave<sup>&trade;</sup>
Ritual Step: LavaPure<sup>&trade;</sup>
Real Step 2: Glacier Glow<sup>&trade;</sup>
Real Step 3: Precious Pool<sup>&trade;</sup>
Ritual Step: Royal Bath<sup>&trade;</sup>
Real Step 4: Ripple Refine<sup>&trade;</sup>
Real Step 5: RainBurst<sup>&trade;</sup>
äKwä Life C<sup>&reg;</sup> Complexion Primer
äKwä DayStar Shade<sup>&trade;</sup>
Frequently asked questions
Frequently asked questions
4Life has websites all over the world.
We noticed that you may be viewing www.4life.com from a different country. To get the best experience we suggest double checking that you're on the website closest to you.


Don't ask me again
You are trying to view a MyShop page. Please log out in order to view this website.