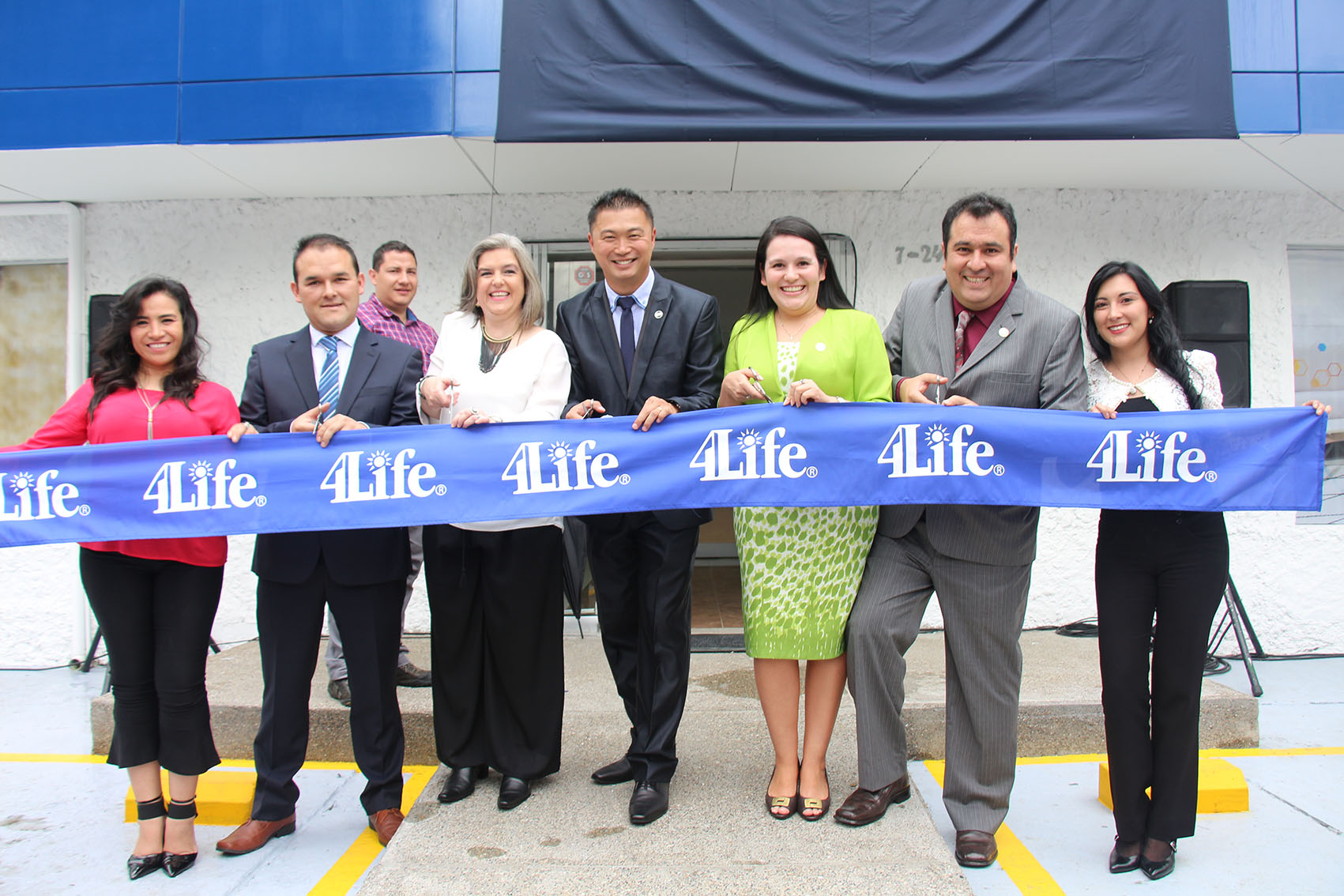 Distributors gathered for the ribbon-cutting ceremony for the new 4Life office in Medellin, Colombia. The new building includes additional space for conference rooms to aid distributors and their fast-growing organizations when they meet with team members and prospects.
4Life Colombia General Manager Nao Lau and other staff members spoke about Colombia's achievements and shared their excitement that the new facility will allow even more growth.
Logistics Manager Ángel Rincón: "All of the leaders from the region were so excited. We needed this new and larger space because of their commitment and hard work. This facility will serve as a springboard for future exponential growth."
Distributor leaders in attendance included Gold International Diamonds Alfonso Acero and Lina María Orrego. 4Life executives also included Colombia Marketing and Commercial Manager Mónica Salas.
4Life has 24 offices around the world to serve a global network of independent distributors and their customers.
For more information:
Calvin Jolley
Vice President, Communications
4Life Research USA, LLC
CalvinJolley@4life.com