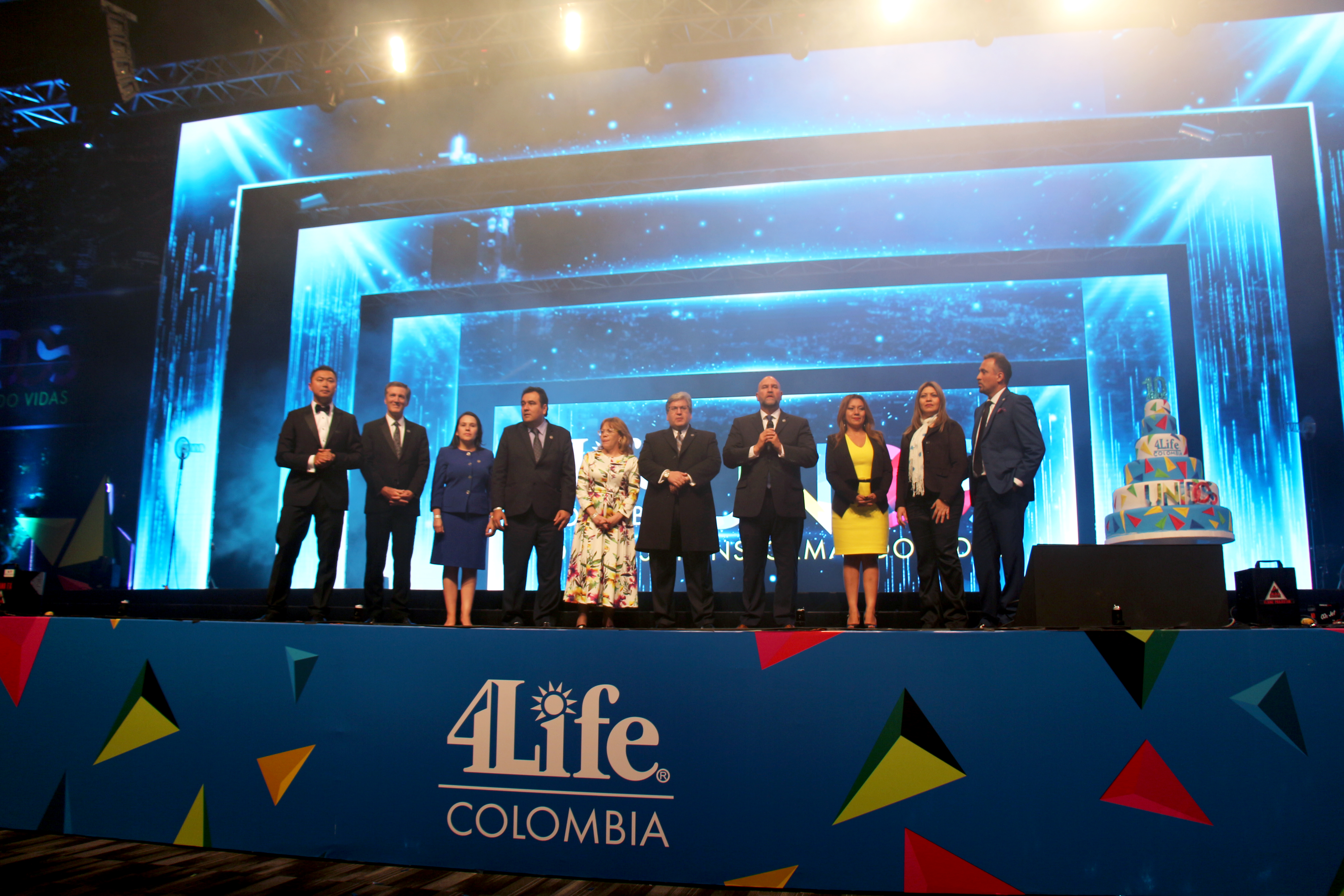 Salt Lake City, Utah (June 8, 2017) 4Life Colombia celebrated its tenth anniversary on June 3. More than 4,000 people attended the celebration in the Event Center G12 in Bogota.
The event featured presentations by President and CEO Steve Tew and Senior Vice President of International Jeff Kalinin. The event also consisted of recognition and business training. Special recognition was given to pioneering leaders in Colombia.
Colombia General Manager Nao Lau: "4Life is about distributors uniting for common purposes. I am proud of Colombian distributors who have made a positive impact on people's lives. We have set the stage for the new generation of distributors to make 4Life Colombia even greater in the future."
Platinum International Diamonds in attendance included Ileana and Hugo Johnson and Miguel Bermúdez Marín. Many Gold International Diamonds also attended including those in the photograph Giovanni and Sandra Perotti, Alfonso Acero and Lina María Orrego, and Edgardo Negrete and Milena Cerpa. 4Life employees included Manager of Marketing and Commerce Mónica Salas and Logistics Manager Ángel Rincón.
Kalinin: "It was exciting to watch the recognition of our distributors' hard work. It's been an incredible ten years of growth and I look forward to the next ten years of Together, Building People® in Colombia."
4Life has offices on five continents to serve a global network of independent distributors and their customers.
For more information:
Calvin Jolley
Vice President, Communications
4Life Research USA, LLC
[email protected]