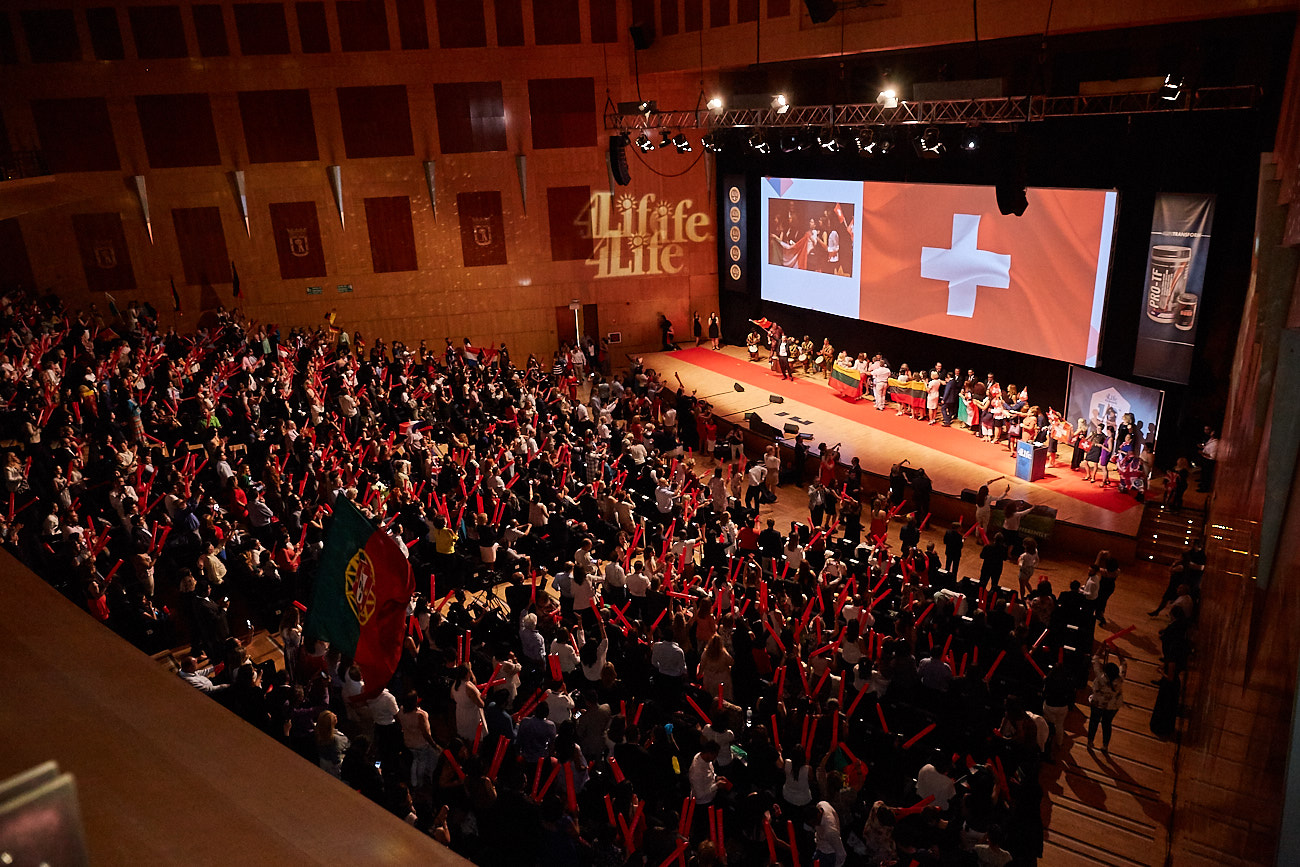 Salt Lake City, Utah (June 13, 2017) During the recent convention and tenth anniversary celebration, 4Life Europe launched the 4LifeTransform® 30-Day Accelerator Pack, PRO-TF® Chocolate, 4LifeTransform Burn®, and the 4Life Family Pack. The convention was held June 1–2 in the Municipal Conference Center in Madrid, Spain.
More than 1,400 distributors from five countries enjoyed product trainings, motivational speeches, and recognition. Vice President of International Preston Richards launched the Accelerator System with the help of Vice President of Marketing Kelly Bellerose via video. Chief Marketing Officer Danny Lee spoke about the strengths, entrepreneurial leadership, and the commitment to science that ranks 4Life a world leader.
Vice President of Europe Rafael Fernández: "The 4Life business opportunity is based on people and the connections you make with them. In Europe, we recognize the importance of building these connections. I'm confident that the future is bright for our market."
Distributor leaders in attendance included Platinum International Diamond Dr. Herminio Nevárez and all European Gold International Diamonds. 4Life executives also included Senior Manager of Marketing and Sales Initiatives Matt Lisonbee.
4Life has offices on five continents to serve a global network of independent distributors and their customers.
For more information:
Calvin Jolley
Vice President, Communications
4Life Research USA, LLC
CalvinJolley@4life.com