So, you want to know if 4Life is a pyramid scheme? Or maybe you're a 4Life Affiliate, and you want to know how to respond to this question. Either way, you've come to the right place! 4Life is definitely NOT a pyramid scheme. Here's why.
MLM vs Pyramid Scheme
The terms "multi-level marketing" (MLM) and "pyramid scheme" are often used interchangeably. While both ideas involve earning money and recruiting individuals, there are major differences between these two concepts. Let's break some myths!
What Is a Pyramid Scheme?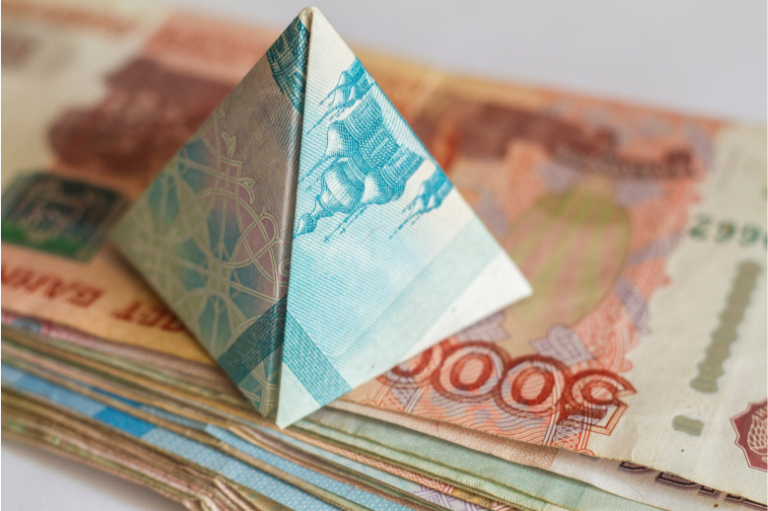 A pyramid scheme is an illegal and fraudulent practice that involves recruiting members to make payments to those higher up in the "pyramid" of network marketing. There is more of an emphasis on recruiting new members, and little to no emphasis on selling a product or service. Pyramid schemes are a scam to get more recruits and money, which can ultimately leave those who joined at a financial loss.
Here are some red flags to look out for in a pyramid scheme1
Emphasizes recruiting new affiliates as the best way to make money
Plays on emotions or high-level sales tactics to pressure you to join
Requires affiliates to buy more products than they can reasonably sell
What Is an MLM company?
An MLM, or multi-level marketing company, is a legal business that involves selling products to customers through a network of affiliates who earn commissions. Unlike a pyramid scheme, MLMs help affiliates sell the product or service and build their customer base. Affiliates are encouraged, but not pressured, to recruit new affiliates to their business. An MLM is designed to empower individuals to succeed in their own business!
4Life: An MLM that Helps Others Succeed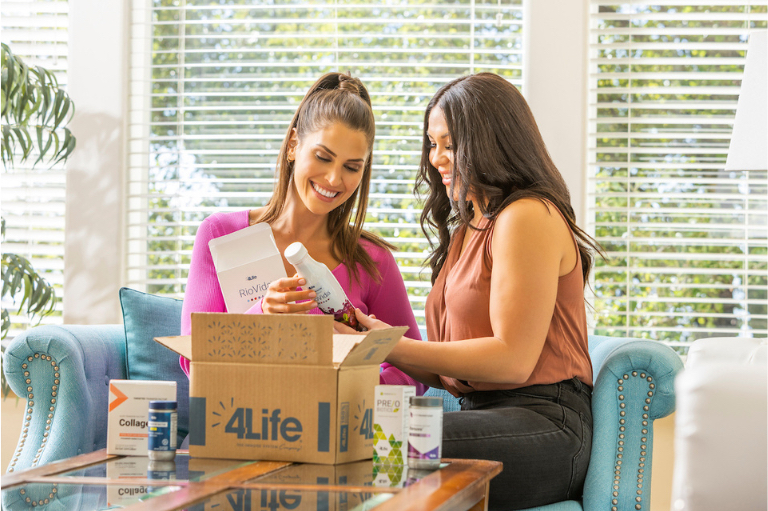 4Life is a multi-level marketing company that's not only focused on providing health and wellness products to its customers, but also creating business opportunities for individuals everywhere. What makes 4Life so incredible is its dedicated customer base and the hard work of each of its amazing Affiliates.*
At 4Life, we aim to help our Affiliates find growth and success by selling science-backed products that target health and wellness.* We incentivize our Affiliates to grow their own business with tools and rewards, such as free products via our Loyalty Program, cash bonuses, and incentive trips. 4Life Affiliates are rewarded with some of the highest payouts in the industry through our 4Life Life Rewards Plan.
4Life is an accredited member of the BBB (Better Business Bureau) with an A+ rating and has won 10 awards for best business practices and leadership.

---
---

Sources:
1. https://consumer.ftc.gov/articles/multi-level-marketing-businesses-pyramid-schemes
*These statements have not been evaluated by the Food and Drug Administration. These products are not intended to diagnose, treat, cure, or prevent any disease.
**External links provided in 4Life blog posts are provided strictly as a courtesy to blog readers who may find the linked pages interesting. 4Life is not endorsing these websites or vouching for the accuracy of any information found on these external sites.