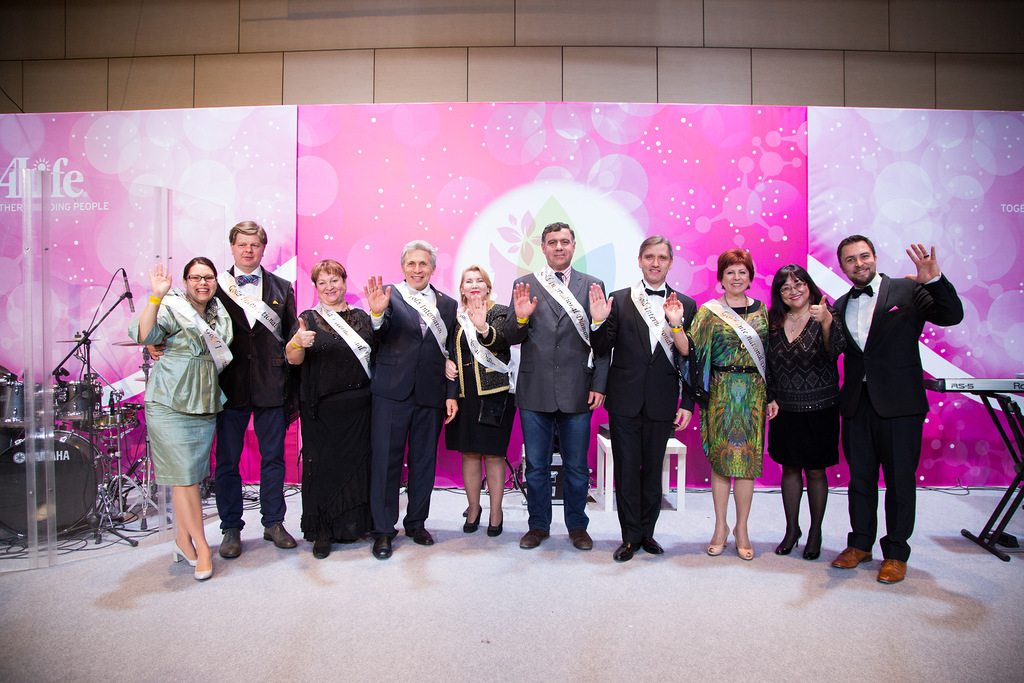 Salt Lake City, Utah (March 8, 2017) Over 500 distributors recently gathered at the World Trade Center in Moscow, Russia for 4Life Eurasia's "Live Beautifully" event to celebrate International Women's Day. The highlight of the event was the launch of 4Life Transfer Factor® Belle Vie®, which was accompanied by presentations on women's health and style.
The keynote address by psychologist and image expert Yulia Erkova included tips on how distributors can improve their professional image and leverage their personality and appearance to achieve greater success. The winners of the 4Life "Live Beautifully" contest were also revealed. Each winner received a total makeover, which included an image consultation, shopping spree, and visit to the salon.
The event also included the launch of a new starter kit for 4Life Eurasia distributors. Each attendee received a complimentary kit with their registration packet, along with sales aids. The mother of nationally recognized Paralympic athlete Sergey Guriev, who last year received a sports wheelchair via donations from Foundation 4Life®, also spoke.
Notable attendees included Gold International Diamonds Lyubov Alimova; Aleksey Egorov; Maris Dreimanis; Tatiana Yachnaya; Larisa Isakova and Dmitriy Isakov; and Natalya Davydyuk & Odissey Andronikidi. Corporate attendees included Senior Director of International Tyler Madsen, Director of International Boldmaa Nyamdoo, Manager of Eurasian Marketing Elena Hurt, and International Coordinator Svetlana Taft.
4Life has offices on five continents to serve a global network of independent distributors through science, success, and service.
For more information:
Calvin Jolley
Vice President, Communications
4Life Research USA, LLC
[email protected]