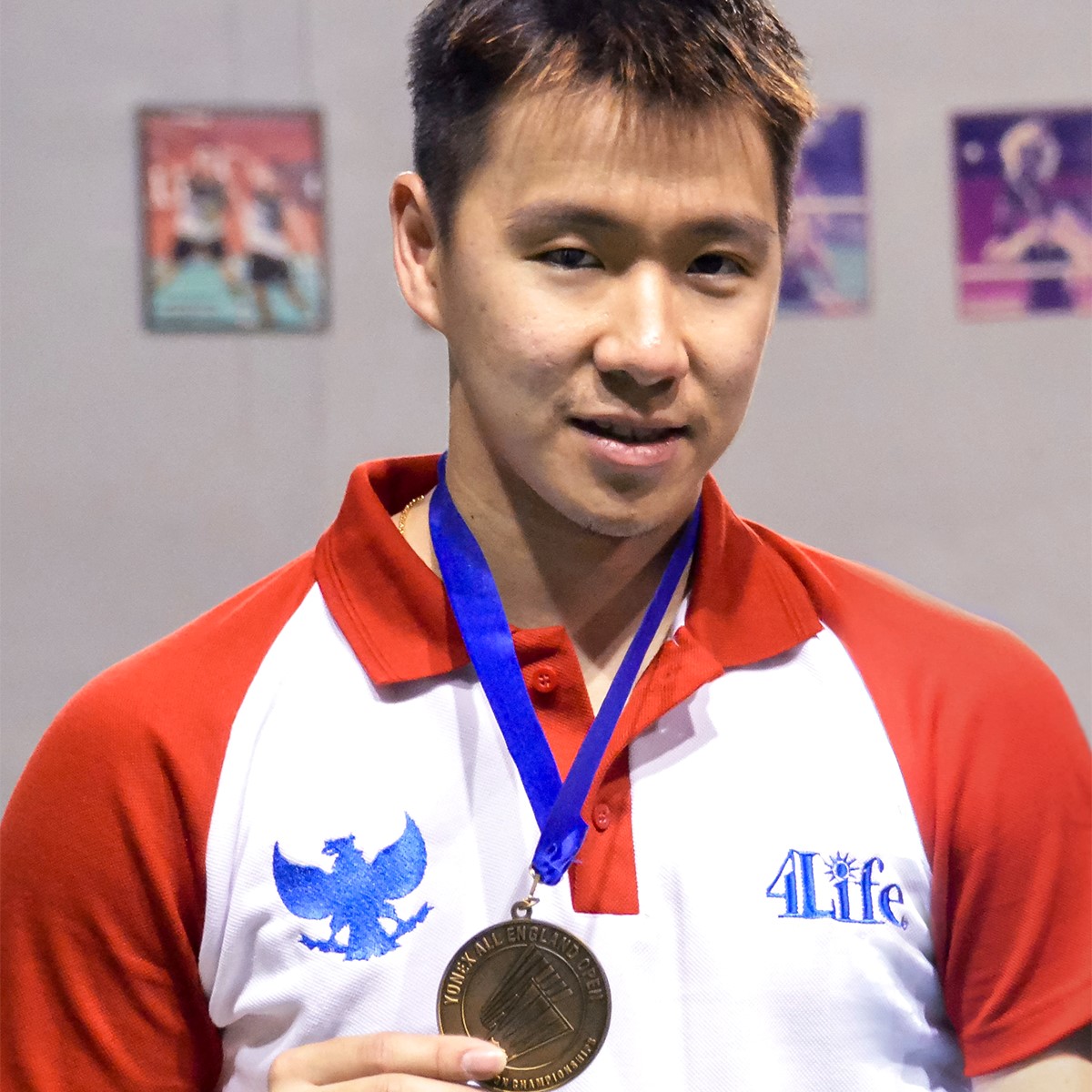 Salt Lake City, Utah (April 6, 2017) Today, 4Life welcomed the Badminton World Federation's (BWF) #1-ranked men's doubles champion, Marcus Fernaldi Gideon, as the newest Team 4Life member. Gideon is Indonesia's first Team 4Life athlete.
Gideon's father, the founder of a well-known badminton club in Jakarta, taught him to play the sport at an early age. By age 13, Gideon was playing professionally. Since then, he's dominated the BWF Superseries and taken first place in the All England Open (2017), India Open (2016), Chinese Taipei Masters (2015), Indonesian Masters (2015), and French Open(2013).
Gideon's mother introduced him to 4Life Transfer Factor® in 2014, and he has included 4Life products in his daily nutrition routine ever since. His favorite products include 4Life Transfer Factor® Tri-Factor® Formula and 4Life® Transfer Factor Plus® Tri-Factor® Formula.
When asked how he deals with challenges, Gideon stated: "I greet every challenge with the commitment to be active and resist laziness. Life doesn't always go as planned. Both 4Life distributors and athletes need to persevere. Make discipline and hard work a daily practice, and you can be successful."
Taking his own advice, Gideon has set his sights on the 2020 Summer Olympics in Tokyo, Japan. He said, "Each of my professional matches is a warmup game toward my ultimate personal goal."
4Life has offices on five continents to serve a global network of independent distributors through science, success, and service.
For more information:
Calvin Jolley
Vice President, Communications
4Life Research USA, LLC
[email protected]