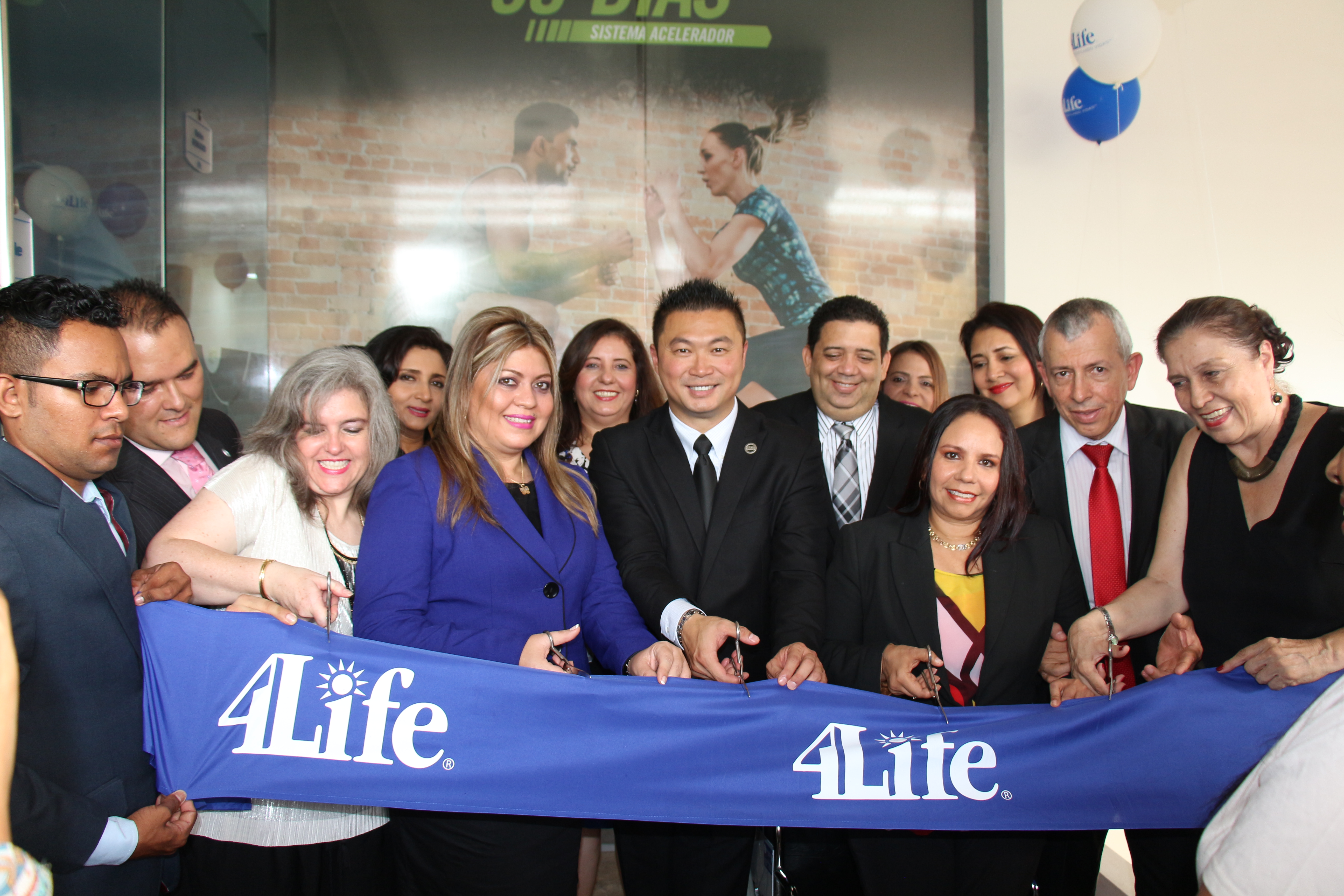 Salt Lake City, Utah (May 11, 2017) Distributors recently gathered at the 4Life Colombia office in Barranquilla for the ribbon-cutting ceremony of the new Renuvo Meeting Hall. 4Life executives and distributor leaders spoke at the event.
Colombia General Manager Nao Lau: "I want to express my great satisfaction and joy with the inauguration of the meeting hall in Barranquilla. I know that it will help leaders share information about 4Life and grow their businesses."
The meeting hall provides local distributors with another tool to build all aspects of their business, including sponsorship, retention, rank advancement, and training. The meeting hall will also support the ongoing development of the 4Life business opportunity in Barranquilla.
Distributor leaders in attendance included Gold International Diamonds Osmel Farak and Arlette Molina and Milena Cerpa. Other corporate leaders in attendance included Colombia Logistics Manager Ángel Rincón and Colombia Marketing and Commercial Manager Mónica Salas.
4Life has offices on five continents to serve a global network of independent distributors through science, success, and service.
For more information:
Calvin Jolley
Vice President, Communications
4Life Research USA, LLC
[email protected]