The weather's getting warmer! While the sun is out, it is more important than ever to take care of your skin. Niacinamide is an absolute must-have ingredient for your summer skincare regimen!
What is Niacinamide?
Niacinamide is a type of vitamin B: a great vitamin for your overall health and skin, and it has plenty of benefits. One major benefit of niacinamide is that it helps build keratin,1 a key protein that helps maintain skin, hair, and nail health. Niacinamide may also beautify and smooth the skin's surface,2 especially when paired with essential vitamins, fermented extracts, and antioxidants.
Check out five amazing benefits of niacinamide below!
Hydrates Skin
Is your skin as dry as the Sahara Desert? Topical skincare products containing niacinamide have been shown to improve skin hydration.2 One of the most important facts about niacinamide is that it has been shown to absorb through the human skin, which means it actually gets to where it needs to go to support healthy skin.1 Niacinamide applied topically has been shown to improve hyperpigmentation, blotchiness, fine lines, skin elasticity, and hydration status.1
Tip: Use serums that contain vitamin C with niacinamide for a greater hydrating look and feel.
Rich in Antioxidants
Antioxidants are not just for your diet; they benefit your skin, too! Niacinamide is a precursor to nicotinamide adenine dinucleotide phosphate (NADP), which contains potent antioxidant properties.2 Antioxidants help protect your skin against damage from UV rays, pollution, and cellular aging.3
Improves Skin Texture
If you want that flawless smooth skin, niacinamide may be the answer! A couple studies show that long-term application of niacinamide can reduce skin roughness and smooth the skin's surface.1
Reduces Wrinkles
There are beautiful things about every stage of life, but the fine lines and wrinkles that come with aging are . . . less than ideal. Wrinkles occur due to a breakdown in the skin's cell layers. Niacinamide has been shown to support the skin's elasticity and diminish wrinkles.1
Helps Blotchiness and Reduces Hyperpigmentation
Hyperpigmentation is a fancy word for darker patches on your skin. So, how do you avoid hyperpigmentation? Niacinamide! In two studies, niacinamide was shown to reduce discolored skin and also may be effective for reducing pigmented spots.1
Try our äKwä® Vitamin Serum to experience all the amazing benefits of niacinamide and more!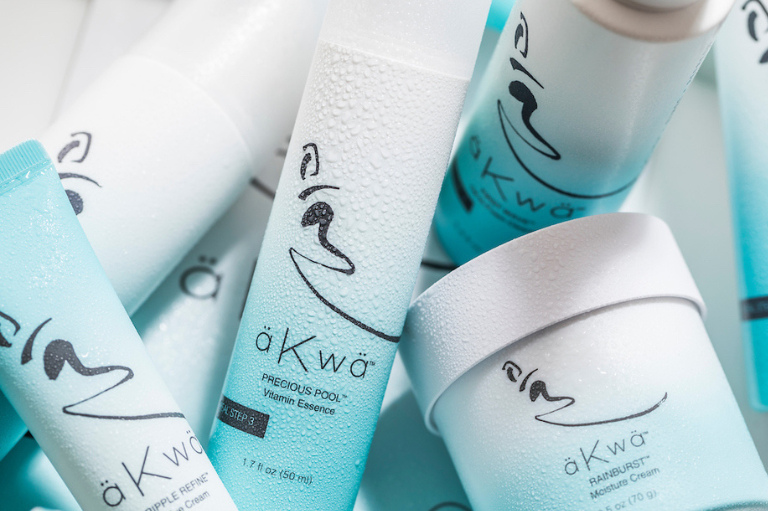 This silky-smooth serum is a treat for your skin, especially for those scorching summer days!
Pair it with the rest of the 4Life äKwä® Skincare line for a luxurious summer skincare pick-me-up!

Sources:
1 Nicotinic acid/niacinamide and the skin
2 How Much Do We Really Know About Our Favorite Cosmeceutical Ingredients?
3 What to know about antioxidants for skin
*External links provided in 4Life blog posts are provided strictly as a courtesy to blog readers who may find the linked pages interesting. 4Life is not endorsing these websites or vouching for the accuracy of any information found on these external sites.