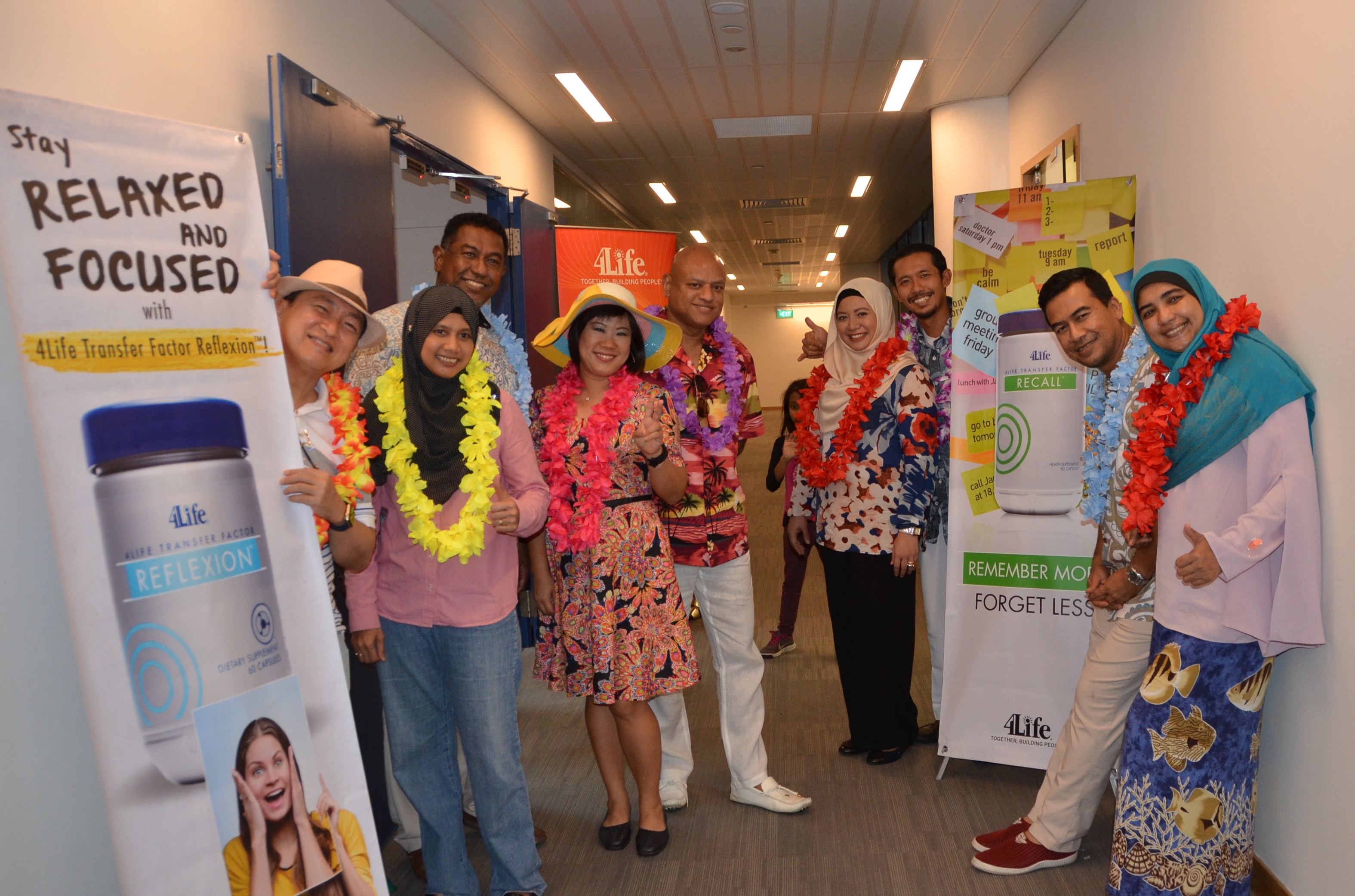 Salt Lake City, Utah (June 14, 2017) 4Life Singapore launched 4Life Transfer Factor Reflexion® and 4Life Transfer Factor® ReCall® at an elite event for more than 180 distributors at the corporate office on June 9. Attendees were invited to wear beachwear to the tropical-themed event.
Vice President of Southeast Asia Michael Seet: "It's always fantastic to gather with our hard-working distributors. 4Life is committed to providing wonderful products and a rewarding business opportunity. I look forward to supporting our leaders in the years to come."
Distributor leaders in attendance included Gold International Diamonds Akram Din, Fadzli Salim and Siti Zuraidah, Salim Raghavan and Noor Azlina, and Dr. Sani Ashari and Norazizah Ruslan. 4Life executives also included General Manager of Singapore and Malaysia Tan Cher Lyn.
Gold International Diamond Akram Din: "This market will continue to expand, and together we can move toward a more rewarding and fruitful future."
4Life has offices on five continents to serve a global network of independent distributors and their customers.
For more information:
Calvin Jolley
Vice President, Communications
4Life Research USA, LLC
[email protected]