Executive Team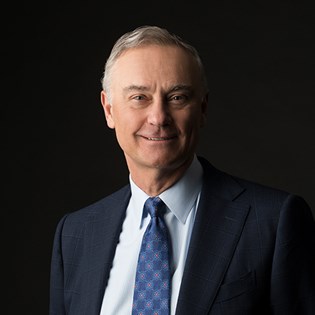 David Lisonbee
Founder & Chairman of the Board
With an MBA from Brigham Young University in Provo, Utah and 30 years of experience in the network marketing industry, David Lisonbee knew what he was doing when he launched 4Life in 1998. The company continues to benefit from David's unique vision, forward-thinking attitude, and business expertise. Under his guidance, 4Life has accomplished greatness within the network marketing industry. David feels his greatest contribution has been bringing the opportunity to share 4Life Transfer Factor® to the world. Throughout the years, he has encouraged ongoing research in Transferceutical® Science to promote the continued advancement of our products. David enjoys attending 4Life international conventions, meeting Affiliates, and hearing first-hand how 4Life has improved their lives. His favorite 4Life product is 4Life Transfer Factor® Classic, because that is where it all began. In his opinion, this product maintains amazing versatility.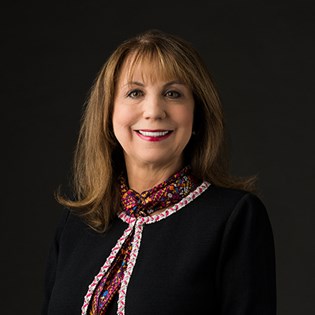 Bianca Lisonbee brings a unique perspective to 4Life with a Bachelor of Arts degree from Brigham Young University in Provo, Utah. Her studies in theatre and children's education were part of what motivated her to make improving the lives of children a crucial part of the 4Life mission. In fact, Bianca believes her greatest contribution has been to help start Foundation 4Life®, which has done amazing things for children worldwide. She has a love for people and a strong desire to see 4Life improve the quality of life for individuals and families. That is one of the reasons Bianca looks forward to 4Life international conventions. She loves seeing the impact that 4Life has made in people's lives. Bianca's favorite product is 4Life Transfer Factor® Immune Spray, because it's convenient for travel and her grandkids love it.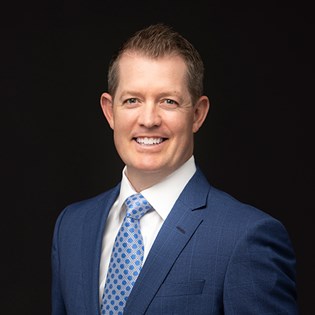 Danny Lee was appointed President and CEO in 2017. He came to 4Life in 2008 as the Chief Operating Officer and in 2015, was appointed Chief Marketing Officer. Danny has worked at well-known companies such as Mrs. Fields®, Merrill Lynch, Arthur Andersen, and Overstock™ throughout his career, which includes 14 years of executive experience. During his years with 4Life, Danny has helped improve 4Life Transfer Factor® quality, manufacturing, executive marketing initiatives, and customer service practices. He has strengthened the 4Life Product Registration Department and Quality Assurance program, furthering 4Life's goal to register products in dozens of countries around the world. He loves attending Great Escape trips and 4Life international conventions to interact with Affiliates (which he can do in both English and Spanish). Danny enjoys creating opportunities to promote the 4Life brand all over the world. He holds dual Bachelor's degrees in accounting and finance from the University of Utah. Danny's favorite 4Life product is RiteStart® Men, which he finds effective and convenient.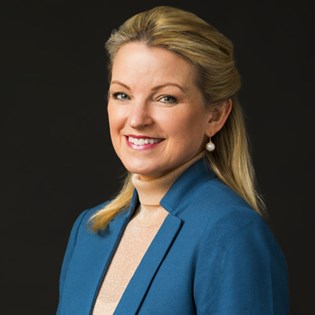 Kathryn Olson
Vice President of Legal Affairs
Before joining 4Life in 2004 as Director of Legal Affairs, Kathryn spent several years in the dietary supplement compliance field. In 2007, she was promoted to Vice President of Legal Affairs, leading 4Life's legal compliance team to ensure company and Affiliate compliance with all aspects of worldwide regulations. Kathryn loves working with independent Affiliates around the world and helping them achieve their goals in a compliant manner. She earned a bachelor's degree from the University of Utah and enjoys skiing and running. Kathryn's active lifestyle benefits from her favorite 4Life product—4Life Transfer Factor Plus Tri-Factor Formula.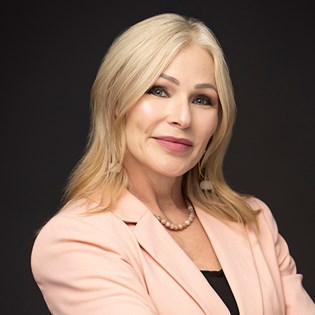 Kelly Bellerose
Vice President of Marketing
Kelly has over 20 years of experience in product development, branding, and marketing. During her career, she has helped develop and launch over 200 beauty, health, and fitness products in over 24 international markets. Since joining 4Life in 2013, Kelly has overseen four major consumer product brands, as well as other product ideation, formulation, packaging, branding, and marketing. Kelly's favorite 4Life product is 4Life Transfer Factor Chewable Tri-Factor Formula. She holds a Master of Arts degree with concentration in Depth Psychology from Pacifica Graduate Institute. Kelly is an accomplished music professional and has credentials as a singer, songwriter, and recording artist.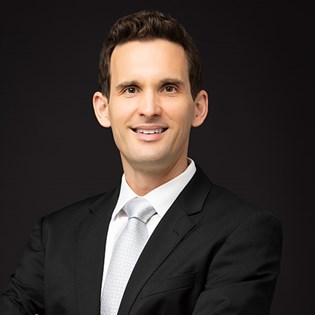 Brian Gill
Senior Vice President of Marketing
Brian has 19 years of experience in marketing, leading and developing teams, and providing key contributions to executive management. As Senior Vice President of Marketing, Brian supports the company's strategic objectives and helps provide 4Life customers and Affiliates with top-quality products and tools, relevant and timely communications, and an exceptional brand experience. He believes that a consistent focus on the "main thing" is a crucial driver for success. An Affiliate's main thing is to share 4Life with others, while the company's main thing is to provide the tools necessary to make those interactions effective and efficient. Brian loves working for a company whose brand promise is Together, Building People through science, success, service, and satisfaction.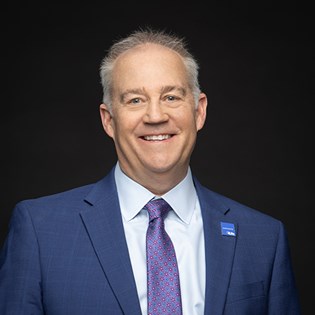 Trent Tenney
Senior Vice President of Worldwide Sales
Trent has enjoyed a rewarding marketing and sales career. His favorite part about working at 4Life is helping Affiliates realize the many ways in which their lives can be improved by joining the company. Trent looks forward to hearing testimonials from Affiliates and learning more about their experiences. He strongly believes that 4Life is the right company for everyone who wishes to follow their dreams and improve their lives. Trent feels that 4Life succeeds when Affiliates succeed. He loves 4Life Transfer Factor® in all its forms and delivery methods. Trent received his Bachelors degree from Brigham Young University in Provo, Utah.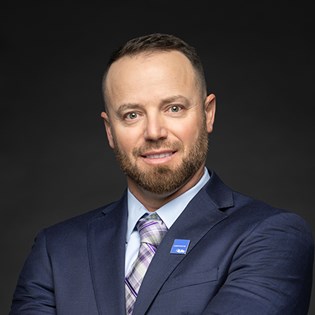 Nate Buhler
Senior Vice President of Operations
Before he joined 4Life, Nate had extensive experience at Nestlé® USA, working in the areas of safety, production, manufacturing, and general operations at two of the company's largest plants. Nate joined 4Life in 2011 as the Director of Manufacturing. With the completion of the 4Life Manufacturing Facility, he was promoted to Vice President of Manufacturing. In his current role, Nate oversees 4Life manufacturing, quality and compliance, planning and procurement, and distribution and fulfillment. Nate enjoys being part of a global organization which produces high-quality products that help people improve their lives. He has a Bachelor's degree in computer applications and business management from Southern Utah University. Nate's favorite 4Life products are PRO-TF® Vanilla Cream, RiteStart® Men, and Energy Go Stix® Berry.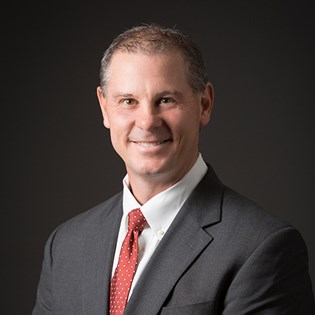 David Vollmer, PhD
Chief Scientific Officer
With a PhD in Analytical Chemistry from the University of Nebraska and more than 20 years of experience in Research and Development and Quality Control Labs, Dr. Vollmer understands how to develop quality products from start to finish. His expertise includes technical and administrative leadership, validation studies for new products, good manufacturing practices, production records, product specifications, and stability testing. Since joining 4Life, he has worked tirelessly to raise awareness about the high quality of 4Life Transfer Factor® products—one of the many things that makes him proud to work here. Dr. Vollmer is committed to ensuring that 4Life utilizes the highest quality ingredients in order to continue making the best products. He believes the company's greatest asset is the many talented and caring employees. Dr. Vollmer enjoys attending events where he can meet Affiliates and hear their inspirational stories. He uses many 4Life products, but his current favorite is PRO-TF®. With the product, he has achieved his goal weight and now wears the same size he wore more than 15 years ago. His wife definitely approves!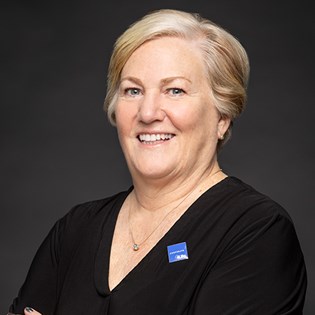 Deann Carter
Vice President of Accounting
Vice President of Accounting Deann joined 4Life in 2000 when the company merged with ShapeRite. As Vice President of Accounting, she oversees all aspects of accounting operations and assists senior management in financial planning. Deann is enthusiastic about travel and loves visiting 4Life's international markets and building relationships with international employees. In her free time, Deann enjoys spending time with her grandchildren and rooting for the Utah Jazz. Her favorite products are 4Life Transfer Factor and PRO-TF. Deann holds a Bachelor's degree in Business Administration from Weber State University.