There's a lot going on at 4Life: product sales, updates, promotions, and more. We want to keep our Affiliates in the know.The 4Life Newsletter: your one stop shop for all 4Life updates.
---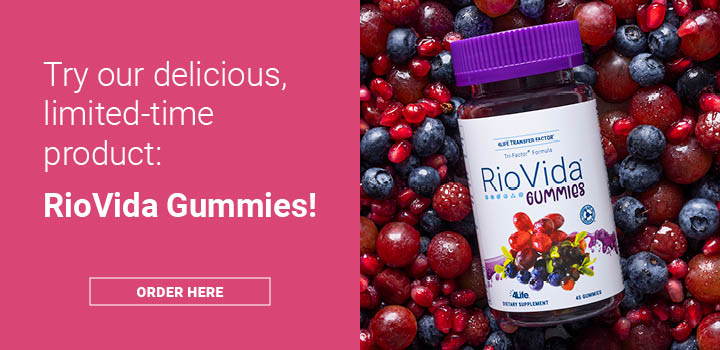 Support your immune system, antioxidant levels, heart health, and more with these delicious gummies. RioVida Gummies are delicious and contain juice powders from açaí, elderberry, grape, and pomegranate. Plus, RioVida Gummies are for adults and children ages four and up, so the whole family can enjoy them!* RioVida Gummies are available in December only, so now is the perfect time to stock up. Order while supplies last!
---
New 4Life Transfer Factor® Clinical Study Released
In a randomized, double-blind, placebo-controlled human clinical study, an independent laboratory has validated that taking 600 mg of 4Life Transfer Factor® Formula is clinically proven to activate your immune system within two hours!*1 This new human clinical study sheds light on how 4Life Transfer Factor works in our body and how it can strengthen our immune system.*

4Life continues to invest in Transfer Factor science to push your business forward. The more we learn about Transfer Factor, the better we can use it to support the immune system!*
---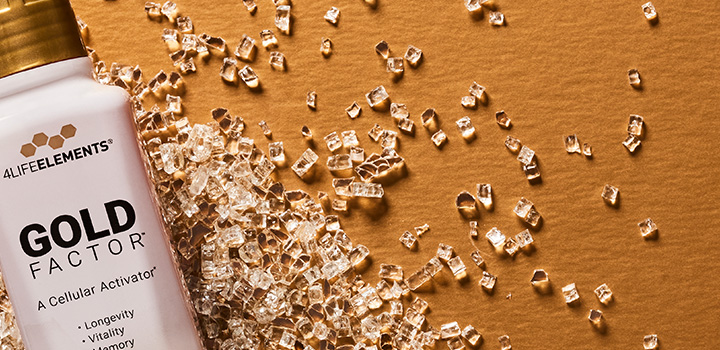 Published Clinical Study Showed 4Life Gold Factor® Improved Knee Joint Health and Function*
Dr. Richard D. Lehman, M.D., a board-certified Orthopedic Surgeon in St. Louis, Missouri presented a randomized, double-blind, placebo-controlled human clinical study that evaluated the safety and efficacy of Gold Factor in improving knee joint health and function.*

The study found that:
71% of all participants experienced improvement of their knee pain.
61% experienced improvement of their knee stiffness.
70% of all participants indicated that they would like to continue taking 4Life Gold Factor even after the study ended.
These finding were published in June 2022 in the Journal of Functional Morphology and Kinesiology.2
---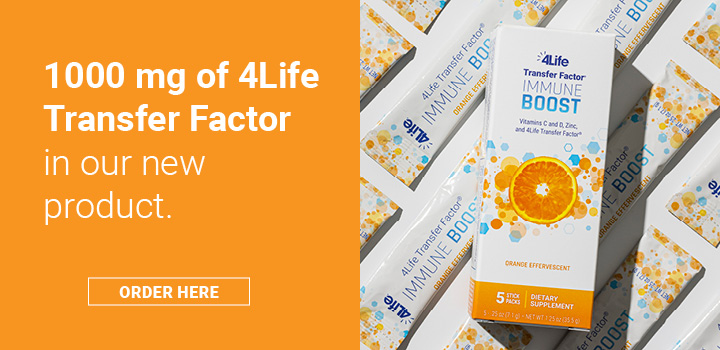 New Product – 4Life Transfer Factor® Immune Boost:
4Life Transfer Factor Immune Boost is a powerful immune system booster for times when you need it most. Plus, it contains more 4Life Transfer Factor® than any other 4Life product (1,000 mg). This delicious, light effervescent powder is convenient AND effective. We know you'll love it!*

Simply mix, let fizz, drink, and experience a boost in overall wellness!*
Contains 1,000 mg of 4Life Transfer Factor® Blend, which is clinically proven to activate the immune system in as little as two hours!*1
Provides 1,000 mg of vitamin C (more than ten oranges) to support the immune system and antioxidant levels*
Features zinc, vitamin K2, magnesium, and high-potency vitamin D
Supports overall wellness and general health*
Retail: $25
Wholesale: $20
LP: 15
Item #28136
---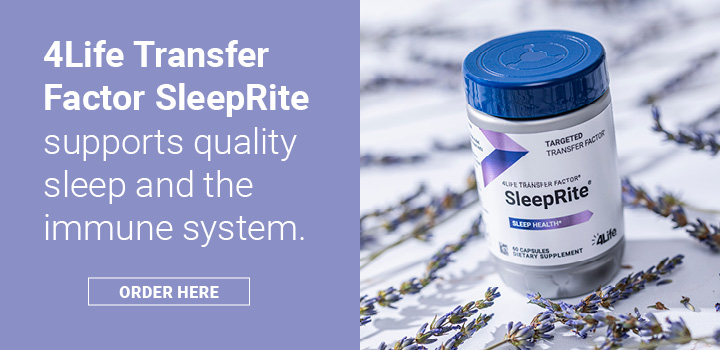 New Product – 4Life Transfer Factor® SleepRite®
Your sleep and immune system health are closely connected. Your immune system is hard at work when you sleep, cataloging and remembering previous threats you've encountered. Plus, when you sleep better, you feel better, which means you can sleep better, which means you feel better . . . you get the idea.

4Life Transfer Factor SleepRite supports your immune system AND sleep health. You can rest easy knowing your body, mind, and immune system are in good hands with SleepRite.*
Helps you fall asleep more quickly and improves sleep quality*
Supports nerve function, muscle function, and metabolism*
Promotes mind and body balance and relaxation*
Supports the immune system with 4Life Transfer Factor Blend*
Retail: $38
Wholesale: $30
LP: 22
Item #28133
---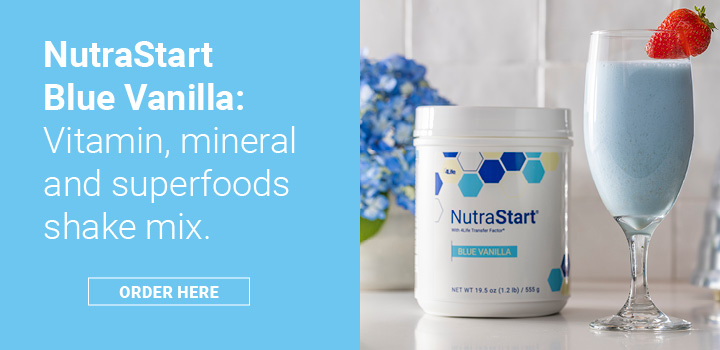 New Product - NutraStart Blue Vanilla
Jumpstart your healthy eating habits with this delicious daily shake mix. NutraStart Blue Vanilla features vitamins and minerals, whey protein, fiber, and our signature 4Life Transfer Factor® Blend. Plus, it's only 120 calories per serving! The beautiful blue color of this shake comes from superfood ingredient blue spirulina.*
Supports the immune system with 4Life Transfer Factor Blend*
Supports cardiovascular health, healthy teeth and bones, and healthy energy levels*
Contains 5 grams of fiber to increase feelings of fullness and help eliminate toxins*
Supports weight management in combination with exercise and a healthy diet*
Contains superfood ingredients like wheatgrass powder, blue spirulina, and chia seeds*
Retail: $63
Wholesale: $50
LP: 25
Item #28130
---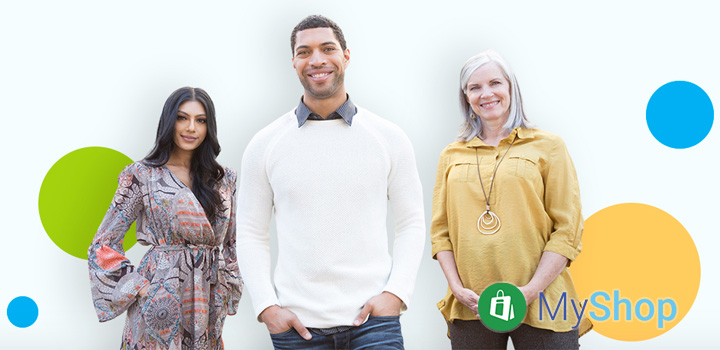 MyShop Payout Now Matches Rapid Rewards
Effective November 1, 2022, MyShop payouts will be the same as the Rapid Rewards program. Plus, the payouts are PAID DAILY!

You'll earn a 25% commission on your personal MyShop orders, a 12% commission on first-level orders, and a 5% commission on second-level orders. The remaining payout continues according to the Life Rewards Plan until all levels are paid out.

In addition, MyShop commissions for all three levels will now be paid daily! Commissions are calculated nightly and deposited in your account the very next business day.

To be eligible to receive MyShop Rewards, Preferred Customers and Affiliates must have 100 PV in the current month.
---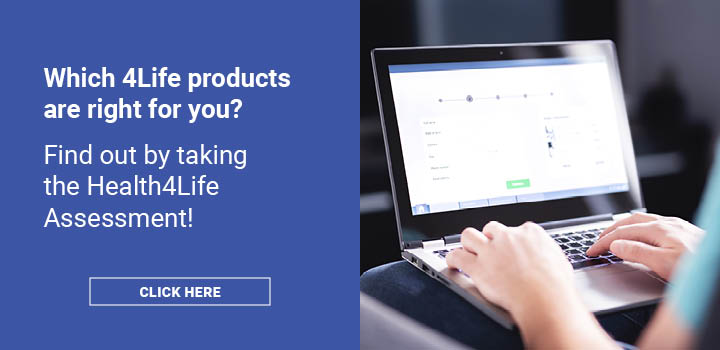 Health4Life Assessment
We are all different, so one size doesn't fit all. Each of us has a unique genetic makeup, diet, and lifestyle.

The Health4Life Assessment is a great new tool to introduce people to 4Life products! Your customers take a short, 5-minute questionnaire and receive personalized product recommendations based on their answers.

You share the Health4Life Assessment through MyShop, so all product purchases are automatically linked back to you and your account.

You'll earn 25% commission on your personal MyShop orders, and, because of the new MyShop payouts, you'll now earn 12% on your immediate downline's MyShop orders.
---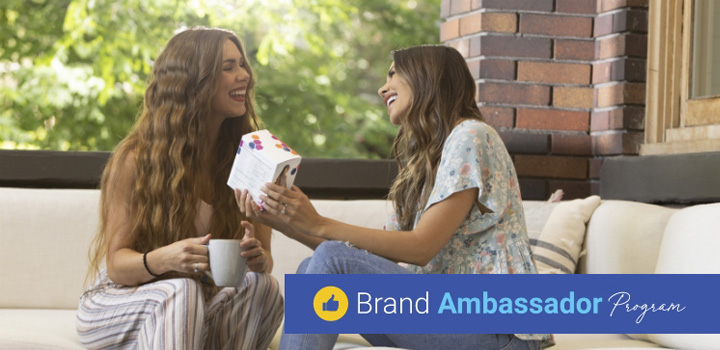 Brand Ambassador Program
Do you know someone who is social media savvy? They might be interested in the 4Life Brand Ambassador program.

The Brand Ambassador program is designed for the social media savvy who want to earn some extra money but may not be interested in building a traditional network marketing team. The Brand Ambassador program is for those who simply want to promote products and earn a commission.

The Brand Ambassador program is free to join. Applicants need to have at least 1,000 social media followers. They can share social media posts imbedded with their Promo Code (4Life ID) or share their MyShop link. Brand Ambassadors earn a 25% cash commission on all customer purchases.

The Brand Ambassador program will be a great source of team building for all Affiliates. When you have a Brand Ambassador on your team, you (as the immediate upline) will earn 12% on all the orders from their MyShop site. This is a great way to earn and advance even more!
---
Rank Advancement Incentive – It's Back!
Starting today—yes, today—through December 2022, the Rank Advancement Incentive is back!

Advance to a new high rank, from Builder Elite to Platinum Elite, and earn a rank advancement bonus—from $50 to $100,000!

Plus, we increased the bonus amounts for new Diamonds and new Diamond Elites.
---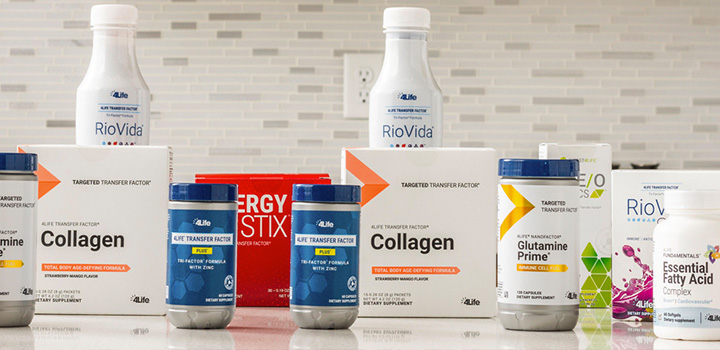 QV Boost on Essentials Packs
We are creating a culture of Essentials Packs. Essentials Packs help you create a system of duplication. Essentials Packs include 4Life's best-selling, science-backed, patent-protected, and award-winning experiential products.

And Essentials Packs are about to get even better! Starting October 1 through December 31, 2022, we are boosting the Qualifying Volume (QV) by 25% for all Essentials Packs. This QV Boost will help you and your team members reach new ranks!

The QV Boost combined with the Rank Advancement Incentive is going to do wonders for your 4Life business!
---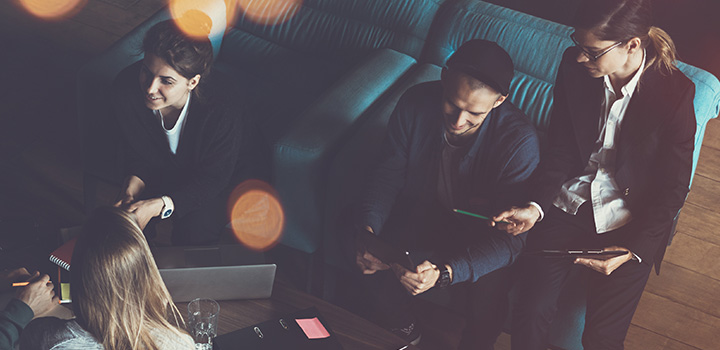 Leaderboards
One of our core 4Life values is recognition.

4Life is introducing four new Affiliate Leaderboards to recognize and celebrate your success:
Top Preferred Customers– Top 25 Affiliates who have enrolled the most new Preferred Customers
Top Rapid Rewards Earners– Top 25 Affiliates who have earned the most Rapid Rewards
New Associates– All Affiliates who have enrolled their first Preferred Customer
Top MyShop Sellers– Shows all Preferred Customers and Affiliates who have at least ten MyShop orders
Leaderboard images are automatically created and downloadable for easy sharing on social media. Are you excited to see your name on one of those leaderboards?
---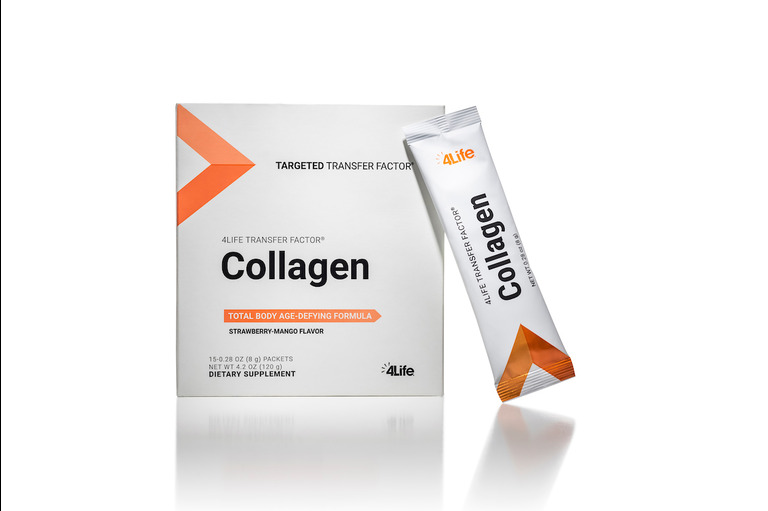 Loyalty Program Bonus Product of the Month - Transfer Factor Collagen
How do I get the Loyalty Program Bonus Product of the Month?
Maintain a monthly Loyalty order of at least 125 LP and get a free bonus product in your order every month!
What is Transfer Factor Collagen?
4Life Transfer Factor Collagen is a total body age-defying powder supplement that includes five types of collagen to help support healthy joints, muscles, hair, and skin. It features 4Life Transfer Factor® to educate and enhance the immune system, plus Vitamins A, C, and E, biotin, and antioxidants. It also includes an Age-Defying Plant Complex to improve skin moisture, tone, and elasticity while reducing the appearance of fine lines and wrinkles. Independent studies show that mixing just one delicious strawberry-mango powder packet with 8 oz. of your favorite beverage daily can give you visible results in as little as 42 days! Take one packet per day.*
Main Benefits
Provides whole-body, healthy aging support with a refreshing strawberry-mango flavor*
Helps replenish collagen levels to support healthy joints, muscles, and skin*
Supports immune system function with 4Life Transfer Factor*
---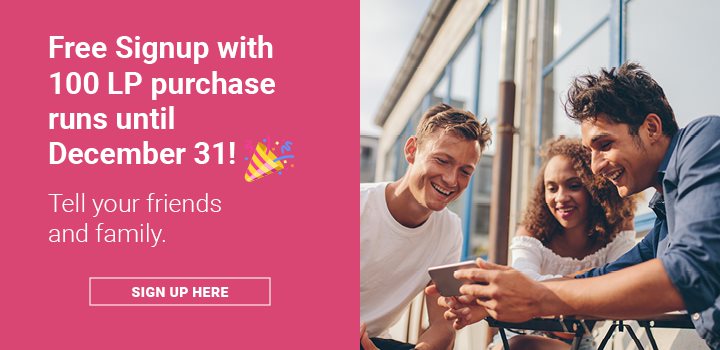 Sign up FREE with 100 LP!
Free sign-up for new Preferred Customers who purchase 100 LP of 4Life products on their first order (a $25 value). Benefits of Becoming a Preferred Customers, include:
Wholesale Pricing – More than 20% product savings
Loyalty Rewards - Start earning free products today
Instant Discount - Receive a 25% instant discount at checkout on volume over 100 LP
Share What You Love – Earn 25% cash back when you share 4Life products with others