There's a lot going on at 4Life: product sales, updates, promotions, and more. We want to keep our Affiliates in the know.The 4Life Newsletter: your one stop shop for all 4Life updates.
---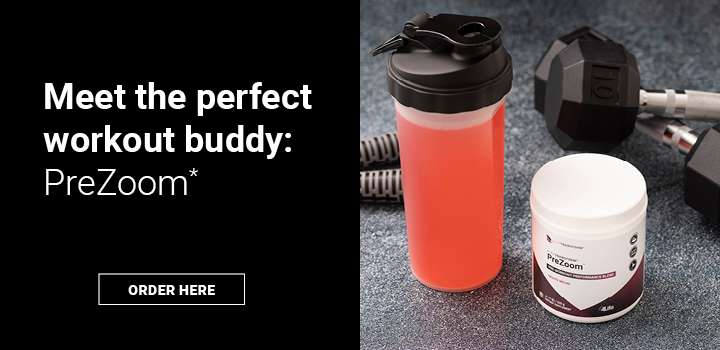 Introducing our new pre-workout product: 4LifeTransform PreZoom!
January is all about working out and starting on those New Year's Resolutions. If you have a fitness goal this year, we've got the perfect workout buddy for you!* Plus, the green tea leaf extract in PreZoom provides 160 mg of natural caffeine per serving. You won't experience the same intensity of caffeine's negative side effects like you might with other pre-workout products like jitters, tingling, or skin flushing.*
---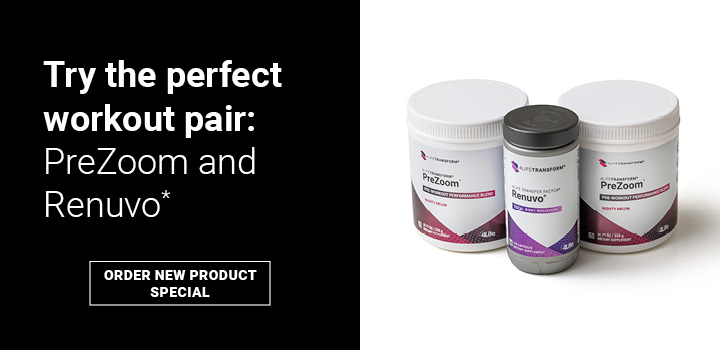 New Product Special!
These two products have a lot in common and they are quite the team when taken together! Buy our new product special to get 2 PreZoom and 1 4Life Transfer Factor Renuvo.*
Retail: $179
Wholesale: $142
Your Sale Price: $120
LP: 80
Item #55123
Affiliates and Preferred Customers save $22 off the regular wholesale price and $59 off the retail price, AND the shipping is free! You must be logged into your 4Life account to receive this deal.
---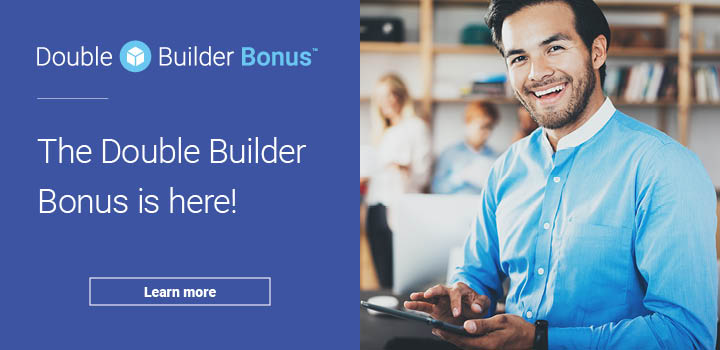 Double Builder Bonus Is Back!
4Life is doubling the Builder Bonus amounts for first-time qualifiers during the promotion period (January 1–February 28, 2022). This is a great way to grow your team and earn some extra cash at the same time!* That's right. We want to pay you double this month! Just reach a new Builder Bonus level in January or February. Nothing like a little extra cash to kick off the new year, right?
Resources:
---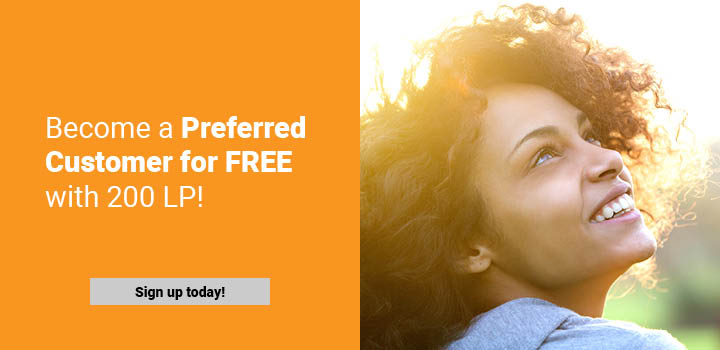 Free Preferred Customer Sign up with 200 LP
Free sign-up for new Preferred Customers who purchase 200 LP or more of 4Life products on their first order (a $25 value). Benefits of Becoming a Preferred Customers, include:
Wholesale Pricing – More than 20% product savings
Loyalty Rewards - Earn Loyalty Points and get the Bonus Product of the Month
Instant Discount - Receive a 25% instant discount at checkout on qualifying purchases
Share What You Love – Earn 25% cash back when you share 4Life products with others
---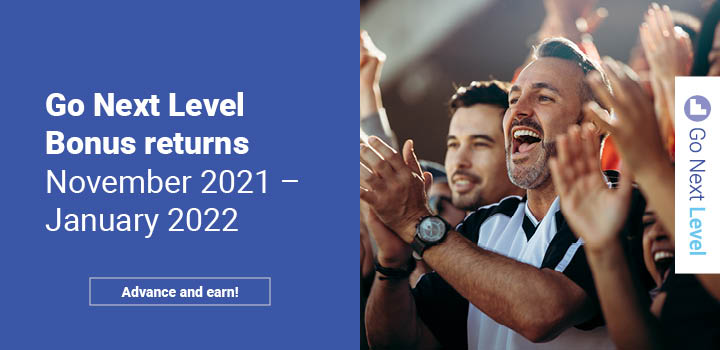 Go Next Level Promotion
We love rewarding our hardworking Affiliates, so from November 1, 2021, until January 31, 2022, new Diamonds, Diamond Elites, and Presidentials can earn the Go Next Level bonus. We're excited to help you earn a nice holiday bonus! Thanks for all your hard work.
---
Loyalty Program Bonus Product of the Month - Intensive Body Lotion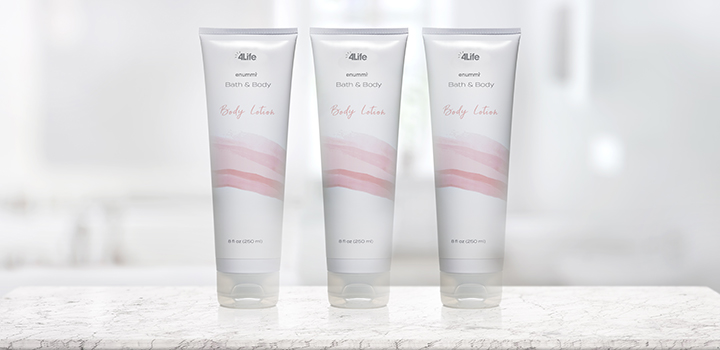 How do I get the Loyalty Program Bonus Product of the Month?
Maintain a monthly Loyalty order of at least 125 LP and get a free bonus product in your order every month!
What is enummi Intensive Body Lotion?
Rich, nourishing formula that combines the benefits of 4Life Transfer Factor™, white tea extract, aloe vera, shea butter, and antioxidant ingredients to moisturize all skin types
Main Benefits
Contains 4Life Transfer Factor®
Provides a complex range of minerals and amino acids to benefit the skin
Promotes soft, smooth skin with hydrating aloe vera and shea butter
---
January Product Special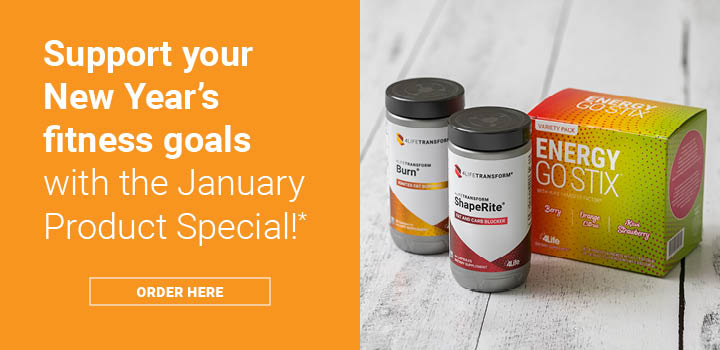 Did you know that about 95% of New Year's Resolutions are fitness related? It's true! The most common New Year's Resolutions are related to leading a healthier lifestyle in one way or another. If you've set fitness goals for 2022, you're going to love the January Product Special. We've got products to fuel your workouts, boost your metabolism, and support weight management. Start the year off on the right foot with the January Product Special.*
Preferred Customers and Affiliates save $22 off the regular wholesale price ($55 off the retail price), AND the shipping is free! You must be logged in to your 4Life account to receive this deal.**
---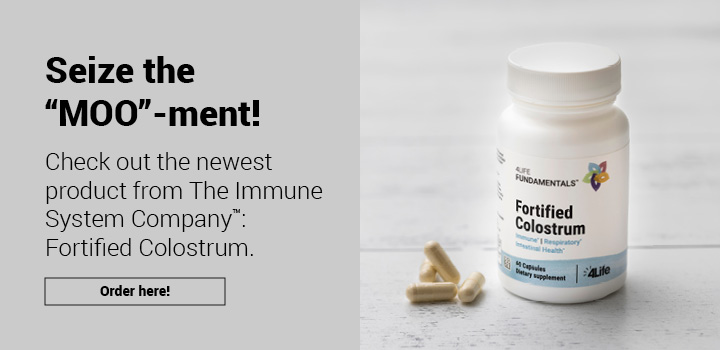 Fortified Colostrum
Colostrum has been within our area of expertise for over 20 years, which is why we are so excited to announce that our newest product features colostrum as the star ingredient. 4Life Fortified Colostrum is a bovine-sourced colostrum product fortified with unique ingredients that can benefit anyone ages 4 and up.*
Try this new product today, and share it with the whole family, ages 4 and up!*
---
4Life Transfer Factor Collagen Type I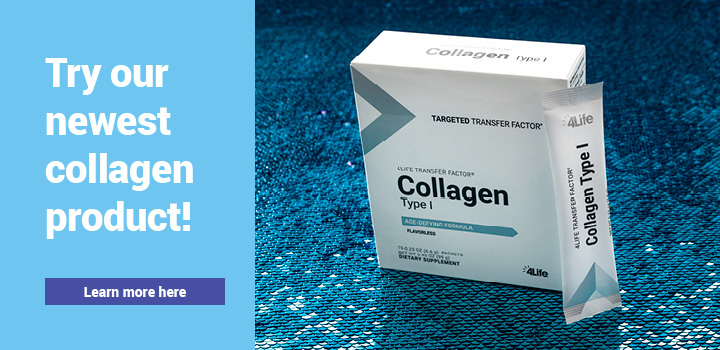 Let's talk science for a moment. Your body is held together by a protein called collagen. There are many different types of collagen in your body, but Type l is the most common. Your natural collagen levels decrease as you age, which is why supplementing is so important.
Plus, this product is flavorless, so you can add it to any food or beverage!
---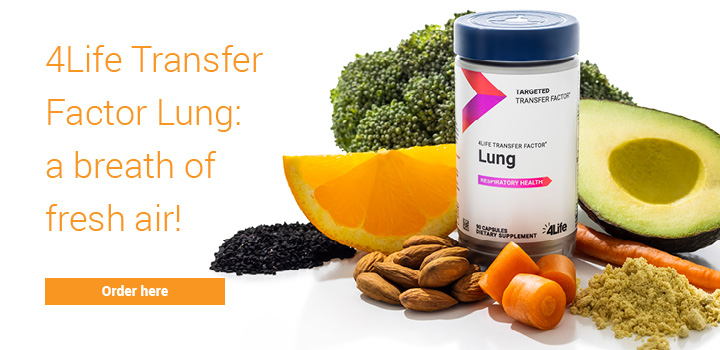 Breathe easy with 4Life Transfer Factor Lung!*
We're pleased to introduce the newest product in the Targeted Transfer Factor line: 4Life Transfer Factor Lung.
---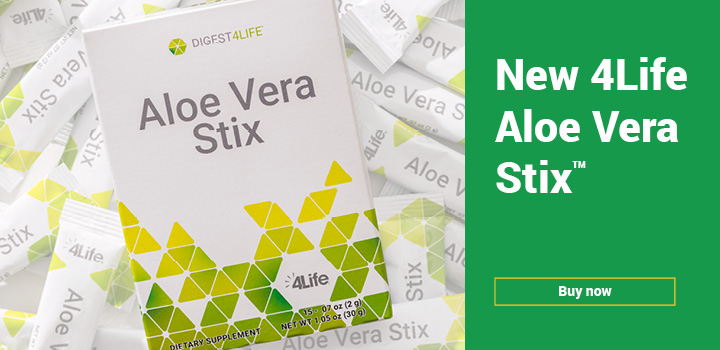 We have reformulated our Aloe Vera product from a liquid to portable powder packs. This new product is similar to our liquid Aloe Vera, but it is more convenient than ever before! Plus, it's flavorless, so you can mix it with any beverage.
Take 1 packet a day to promote healthy gastrointestinal function!*
---
4LifeTransform Protein Bar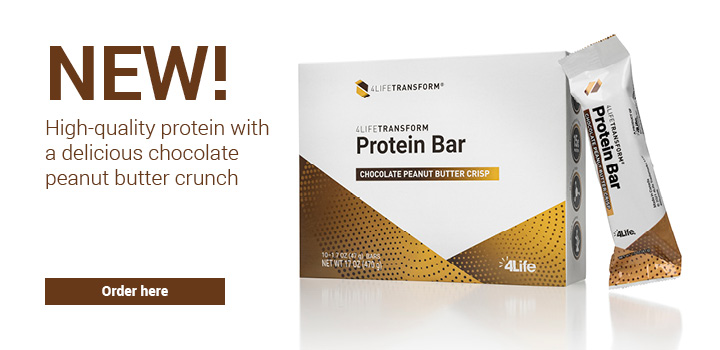 We're pleased to announce our newest product: the 4LifeTransform Protein Bar! This on-the-go bar provides high-quality protein sources with a delicious chocolate and peanut butter crunch and promotes lean muscle mass and strength.
Wholesale: $35
Retail: $47
LP: 19
10 bars per box
Get your 4LifeTransform Protein Bar today and experience the best on-the-go protein boost, bar none.
---
PhytoLax is back!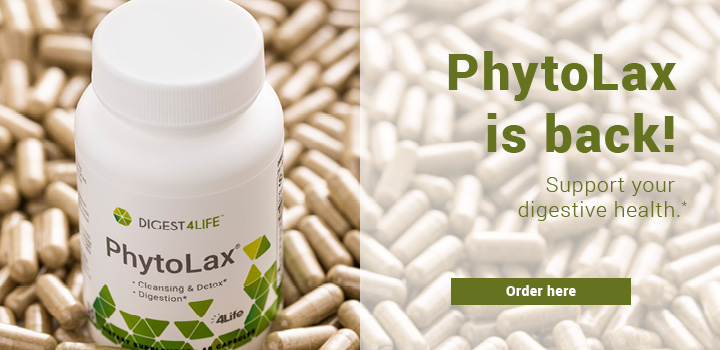 Have you heard the good news? 4Life is re-launching a product in the Digest4Life line: PhytoLax. This product supports digestive health, cleansing, and detox.* Contains herbs like cascara sagrada and ginger to safely activate digestive elimination*
Promotes healthy regularity*
Supports cleansing and detox*
Is an effective herbal laxative*
Supports digestive health*