Advance and Earn
The Rank Advancement Incentive has been extended!
Reach a new high rank in January, February, or March and earn a one-time bonus!* Plus, new Presidential Elites earn $750 with this bonus.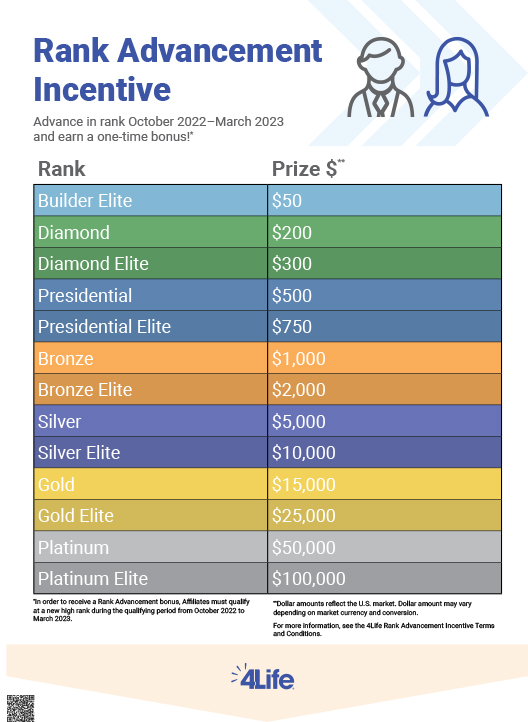 *In order to receive a Rank Advancement bonus, Affiliates must qualify at a new high rank during the qualifying period in January, February, and March of 2023.
**Dollar amounts reflect the U.S. market. Dollar amounts may vary depending on market currency and conversion.
For more information, see the 4Life Rank Advancement Incentive Terms and Conditions.